Women Who Empower: Activism
March 23 2019 | 11:00am

to

March 24 2019 | 2:55pm
In recognition of Women's History Month, the Detroit Historical Society will host its 3rd Annual "Women Who Empower" Day on Saturday, March 23. This year's theme follows the national theme for Women's History Month, which is "Champions of Peace and Nonviolence." 
Admission is free!
Throughout the Museum
11 a.m. - 3 p.m.
Learn about activist women in Detroit throughout history with Detroit Historical Society educators and hands-on activities. Locations and topics will include:
• The Streets of Old Detroit - the 1916 Cigar Makers' Strike
• Allesee Gallery of Culture - "Votes for Women" sash making with a suffragette
• Arsenal of Democracy - button making with the Double V for Victory
• Detroit 67: Perspectives - drop-in exhibition tours
• The Streets of Old Detroit, Discovery Room - Sojourner Truth performance
Grand Trunk Passenger Station - Lower Level
Tea Talks
11:30 a.m. - 12:30 p.m. (featuring Ederique and Samantha)
1:30 - 2:30 p.m. (featuring Julia and Margo)
Join us for two hour-long sessions of "Tea Talks" to mingle with local activists Ederique Goudia, Samantha Magdaleno, Julia Cuneo and Margo Dalal. Guests will enjoy coffee, tea, light refreshments and deep conversations about current issues in activism and women's empowerment. 
About our guests: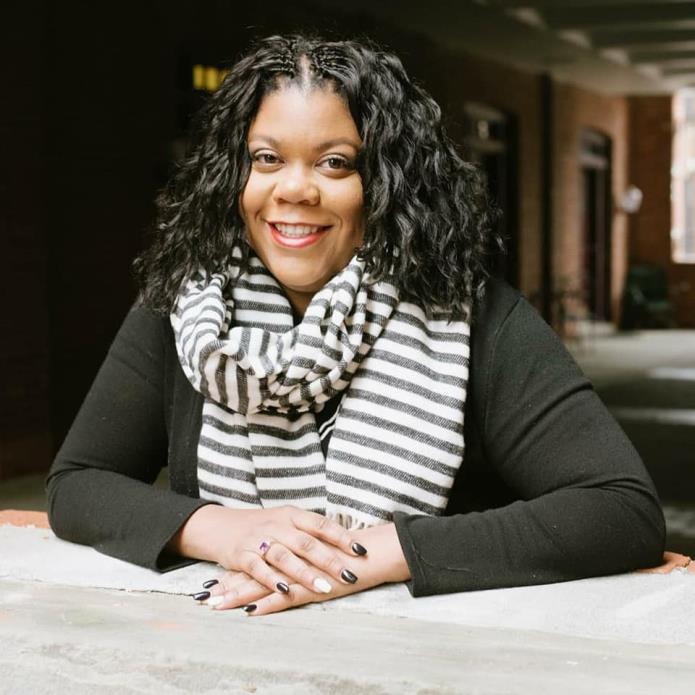 • Ederique Goudia is bringing that New Orleans flavor to Detroit's West Village community as the co-owner of Gabriel Hall, an upcoming Creole restaurant, bar, and music venue. At the intersection of food, music, and culture, Gabriel Hall's mission will also focus on community-centered stewardship and to be an advocate for those that make up Detroit's good food community.
A Louisiana native with over 15 years of restaurant industry experience, Ederique understands the many challenges that food entrepreneurs face, which is why she co-founded In the Business of Food, LLC. IBF Detroit is a consulting agency that aids food entrepreneurs by providing guidance on pressing issues like funding, marketing, and scaling.
Ederique's commitment and passion for a more healthy, fair, sustainable and equitable economy in Detroit extends into her work as a program associate for FoodLab Detroit, a non-profit organization that provides under-represented food entrepreneurs with tools and resources to grow and scale a values-based food business. In this role, Ederique executes workshops and events to support and educate FoodLab's network of diverse locally-owned food businesses.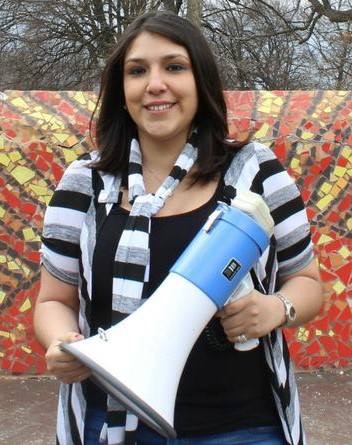 • Samantha Magdaleno is an unapologetic revolutionary for the Global Majority. She is the Executive Director of One Michigan, a grant reviewer for Community Connections grant program and an alumni of Detroit Equity Action Lab.
One Michigan concentrates on immigration issues but, also collaborate on an array of social justice issues. Samantha is a third generation Detroiter with ancestors from Mexico. She has a bachelor's degree in Psychology and an M.A in Communications from Wayne State University. She has been a community organizer for over ten years not only in Detroit, but also across the country and in Mexico.
Samantha has training from Midwest Academy, Harvard and Xito in community organizing tactics. She has trained and consulted communities in racial equity and community organizing in Flint during the water crisis, Standing Rock and Houston after Hurricane Harvey. Samantha concentrates on training youth and encouraging them to uplift their voice in their communities.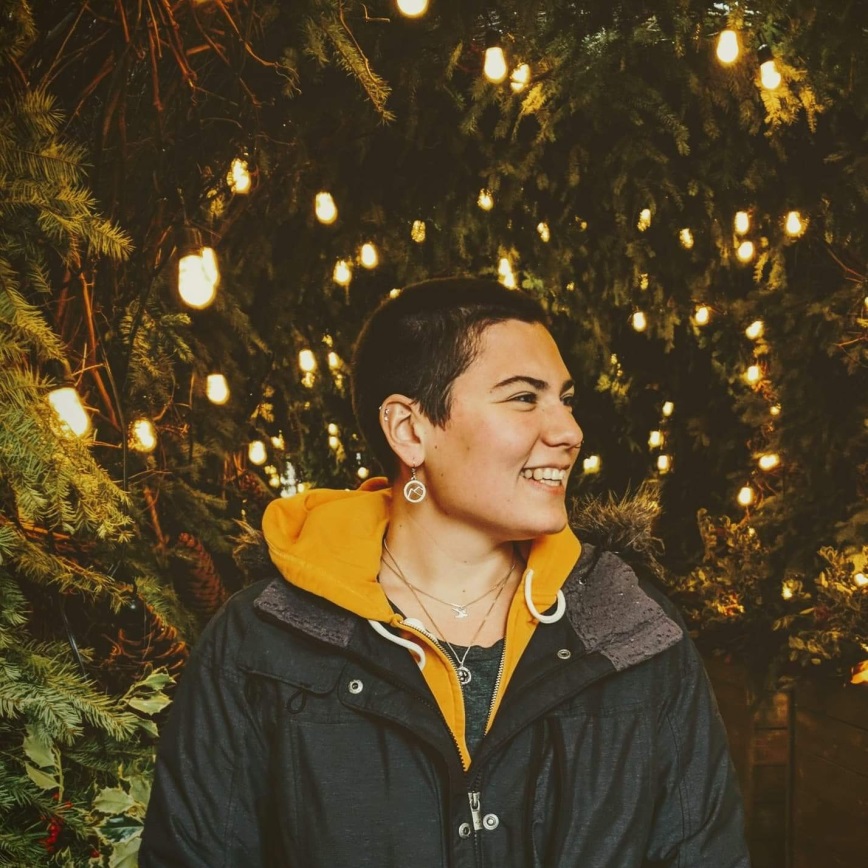 • Julia Cuneo is a youth organizer working for Detroit Area Youth Uniting Michigan. She has been an activist since high school and is deeply committed to uplifting the voices and talents of teens in the fight for justice in their communities. Julia trains high school students on how to become organizers, works with them to develop their own campaigns and policy platforms, and provides logistical support to their events and actions. She believes that activists need to be rooted in a community of challenge and support in order to "transform themselves to transform the world" as Grace Lee Boggs would say.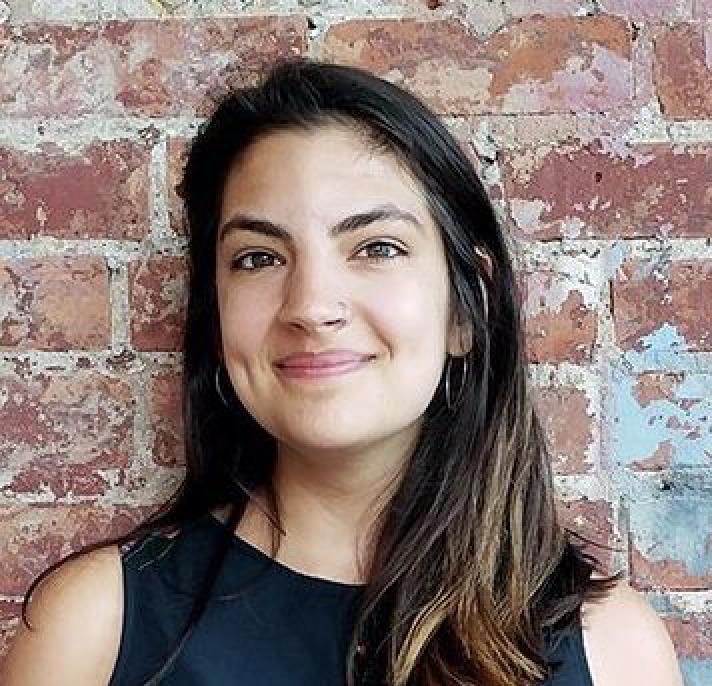 • Margo Dalal is dedicated to participating in realizing a more equitable economy in Detroit and beyond. Raised in Virginia, Margo holds a Bachelors in Liberal Arts from Hampshire College and a Masters in Social Work from the University of Michigan.
Margo has experience in supporting and growing businesses and non-profits, especially ones that prioritize worker ownership and youth development. She is a founding member of The Tricycle Collective, a non-profit that has raised over $120,000 families facing tax foreclosure in Detroit. She is the founder of the annual Detroit Kite Festival, and is a board member of the United Community Housing Coalition.