Remembering Mac McAdam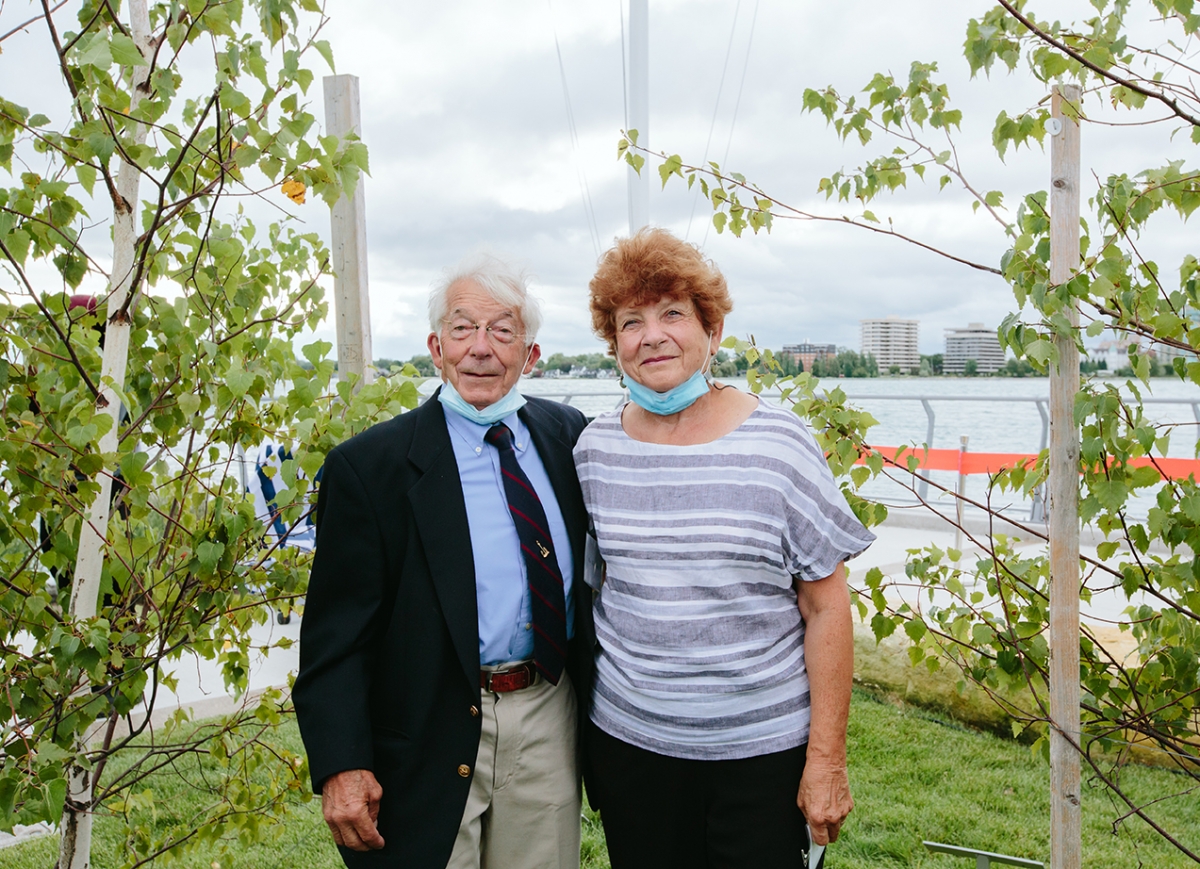 Earlier this month, Malcolm "Mac" McAdam passed away after a short illness. The Detroit Historical Society and Dossin Great Lakes Museum lost a good friend. The maritime preservation community in Detroit lost an action-oriented advocate.
Mac was a recreational sailor, diver, and an enthusiast for all things maritime. He served as president of the Great Lakes Maritime Institute and recently stepped down from the board having been a member for 30 years. Besides organizing lectures, events, and recovery projects for GLMI, he was an active member of the International Ship Masters Association - Detroit Lodge #7, and Friends of the Detroit River. For over twenty years, he orchestrated the Lost Mariners Remembrance program at the Dossin Great Lakes Museum each November. Our thoughts go out to his family.
Photo: Mac and his wife Carol at the Dossin Great Lakes Museum Outdoor Enhancement Project Ribbon cutting in August 2020. They are pictured with new riverfront plantings that were sponsored by GLMI.