Production Guidelines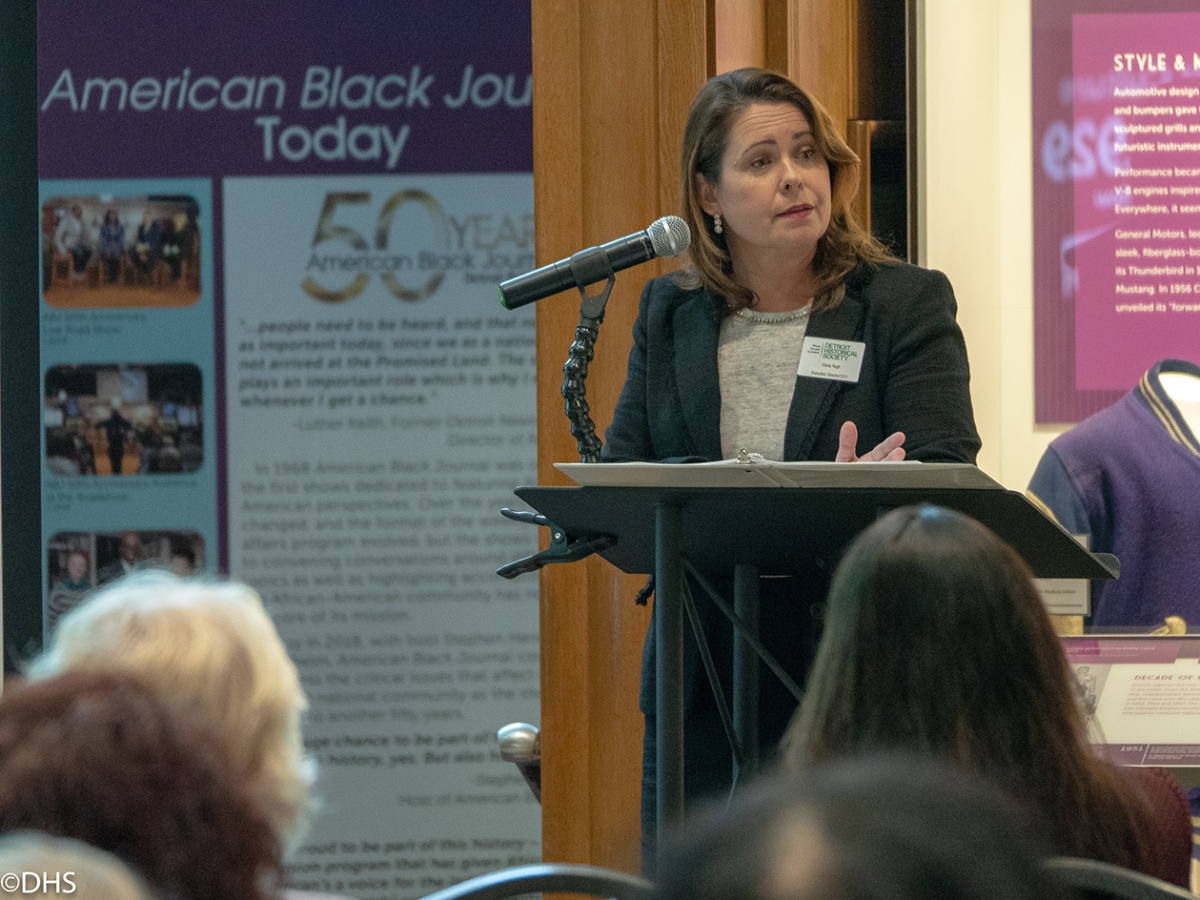 The following guidelines apply to all organizations and individuals interested in filming, videotaping or taking professional photographs at the museums operated by the Detroit Historical Society. Generally, scheduling of such projects is preferred during hours when the museums are not open to the public, however, exceptions can be made depending on the scope of the shoot and areas of the museums being utilized.
For On-Site Filming and Production
• A Society staff member must be present during all filming, videotaping and photography sessions. This staff member may terminate production in the event that the producer fails to comply with these guidelines.
• The Museum parking lot or public entrances may be used to load and unload equipment.
• Food, beverage equipment and tables must be set up in areas that will not interfere with the experience of Detroit Historical Museum or Dossin Great Lakes Museum visitors (when a shoot is taking place during open hours of operation).
Insurance
The production company must provide proof of insurance and is responsible for all damages related to production work.
Fees
The production company will cover all direct and indirect costs to the Detroit Historical Society associated with the project, in addition to the location fee, which will be agreed to by both parties prior to production.
Credit
• All onscreen and photo credits must be attributed to the Detroit Historical Society.
• A complimentary copy of the finished product must be given to the Detroit Historical Society prior to the release of the product or production.
Getting Started
For inquiries, please contact Sarah Murphy at 313.833.1262 or sarahm@detroithistorical.org.
We will review all requests and notify the organization of an acceptance or denial of the project. Please allow up to two weeks for review of all requests. Additional time may be required for script reviews. The Public Relations Department will serve as the liaison for all filming, videotaping, and photography conducted at the Detroit Historical Museum or Dossin Great Lakes Museum. 
In advance of the work, both parties must agree to a written contract or agreement relating to filming, videotaping, or photography. The Detroit Historical Society reserves the right to decline requests to use its facilities.
For Individual or Group Photography
Professional photographers are welcome to take photos, including wedding photos or senior pictures, for personal use during museum hours at the Detroit Historical Museum and Dossin Great Lakes Museum. Please contact us in advance to make sure that the day you would like to come will work for our staff and so that we will know to expect you.
Restrictions
Photographers taking photos for personal use may not disturb museum visitors,  alter exhibits or lighting, or do any sort of large-scale set up in the galleries without arranging a private rental. For inquiries related to events and photography, please call 313.833.1801.
For Media Inquiries
Please contact Sarah Murphy  at 313.833.1262 or sarahm@detroithistorical.org.
Current press releases:
• Detroit Historical Society Launches New Program Celebrating Detroit's Black Entrepreneurs
• Detroit Historical Society Receives New Museum Accessibility Certification
• Detroit Historical Receives National Award Recognizing Diversity in its Community Gallery Partnerships