A Tribute to Joseph L. Hudson, Jr.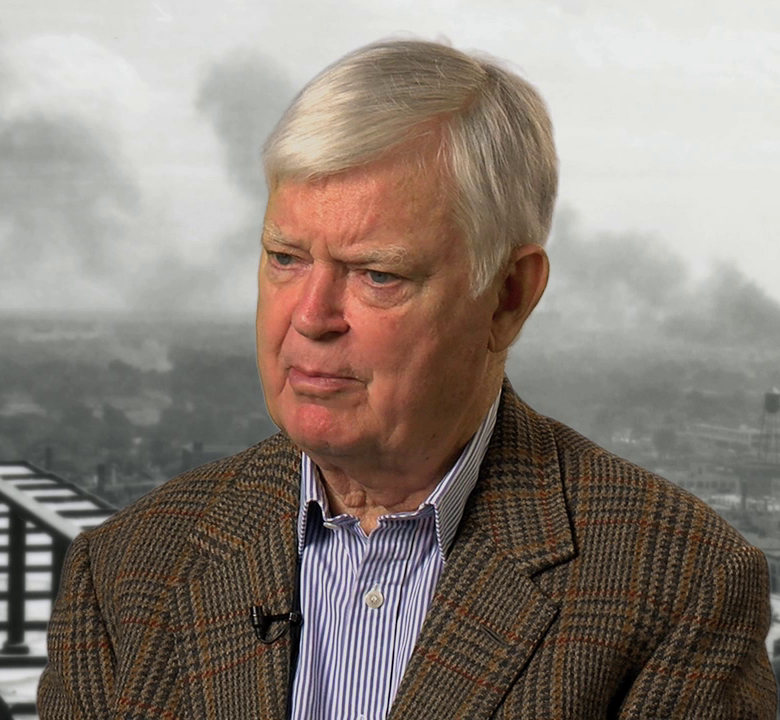 When we at the Detroit Historical Society received news late on December 2, 2020 that Joseph L. Hudson, Jr. had passed away, his many contributions to the city of Detroit and to the Detroit Historical Society came immediately to mind. Throughout his life, Joe was a consistent presence at both the Detroit Historical Museum and the Dossin Great Lakes Museum. A historical Detroit figure in his own right, he did everything he could to ensure that Detroit's stories were well and properly told and that the artifacts that helped tell those stories were identified, saved and preserved for future generations. 
After the storied department store that bore his name closed in 1983, Mr. Hudson made sure that some of the most significant artifacts from the Detroit flagship were added to the Society's collection. He was delighted when the Detroit Historical Society refreshed the exhibitions at the Dossin Great Lakes museum in 2014 and congratulated us most recently on the newly redesigned grounds at the Dossin.
When the 50th anniversary of the 1967 civil unrest in Detroit approached, we turned to Mr. Hudson (who had played an important role in the aftermath) for advice and counsel. He turned out to be one of the Detroit 67: Looking Back to Move Foward project's earliest and most important supporters, championing the project with leaders throughout the region and ensuring that the project was both collaborative and inclusive. Mr. Hudson was immensely proud of the work we did together, and it is fair to say, that without his support and advocacy, Detroit 67: Looking Back to Move Forward would never have become the award-winning project that it is today.
Reflecting on his passing, Detroit Historical Society President and CEO, Elana Rugh, remarked "Joe Hudson was a champion of Detroit and a great friend to the Detroit Historical Society throughout his life. We will miss his spirit and wise counsel. The whole city will certainly miss his leadership.  Our thoughts are with the Hudson Family as we mark the passing of a truly historical Detroiter."
Watch Mr. Hudson reflect on his personal history with 1967 and see him in conversation with the late Judge Damon Keith in two great videos from our archive. 
View some of the Hudson's department store items in our collection.