Centennial Anniversary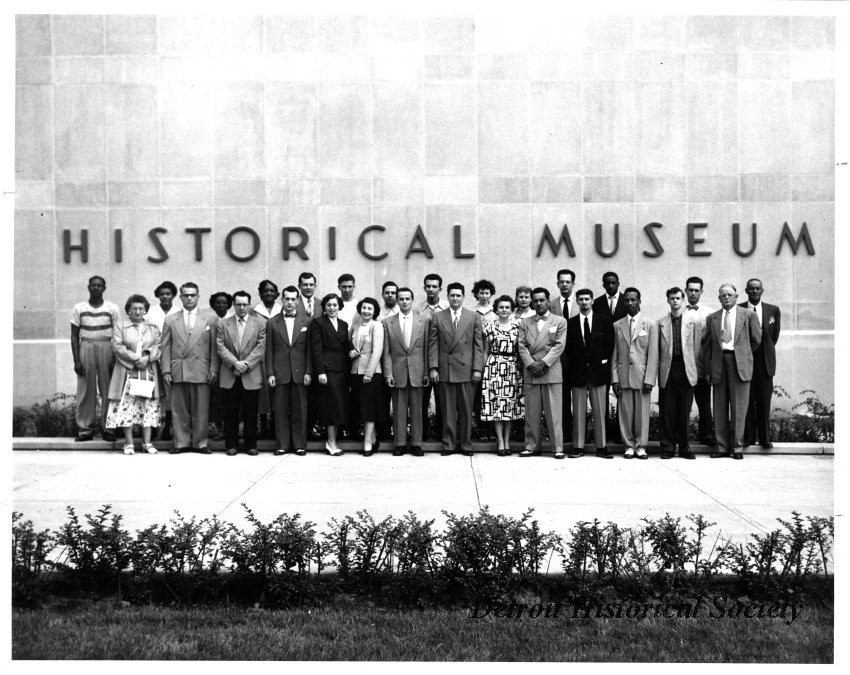 Photo: c. 1951, from the
Detroit Historical Society collection
. 
Black and white photographic print of the Detroit Historical Museum staff, standing outside the building in the plaza near the entrance at the corner of Woodward Avenue and Kirby Street
In 1921, several prominent Detroiters founded the Detroit Historical Society, meant to preserve the history of their booming industrial town, named by a French explorer over 200 years before. We are excited to share our own story in our centennial year, recognizing ten decades of history and imagining a new century to come.   
For 100 years, the Society has encouraged historical scholarship, preservation, and education. In partnership with the City of Detroit and generations of sponsors, donors, staff, volunteers, and members, our work continues. The stories of our city are captured in a significant collection of more than 250,000 artifacts and documents, shared through award-winning exhibitions, programs, tours, publications, and online content.  
This institution has evolved and grown for ten decades and will continue to lead even as the region's cultural needs shift. What Detroiters created here over the last century is amazing.  
Explore the Society's history, get involved at any of our upcoming centennial events, stop by our museums or just explore our collections to help us celebrate.