Book Tower Historic Exhibition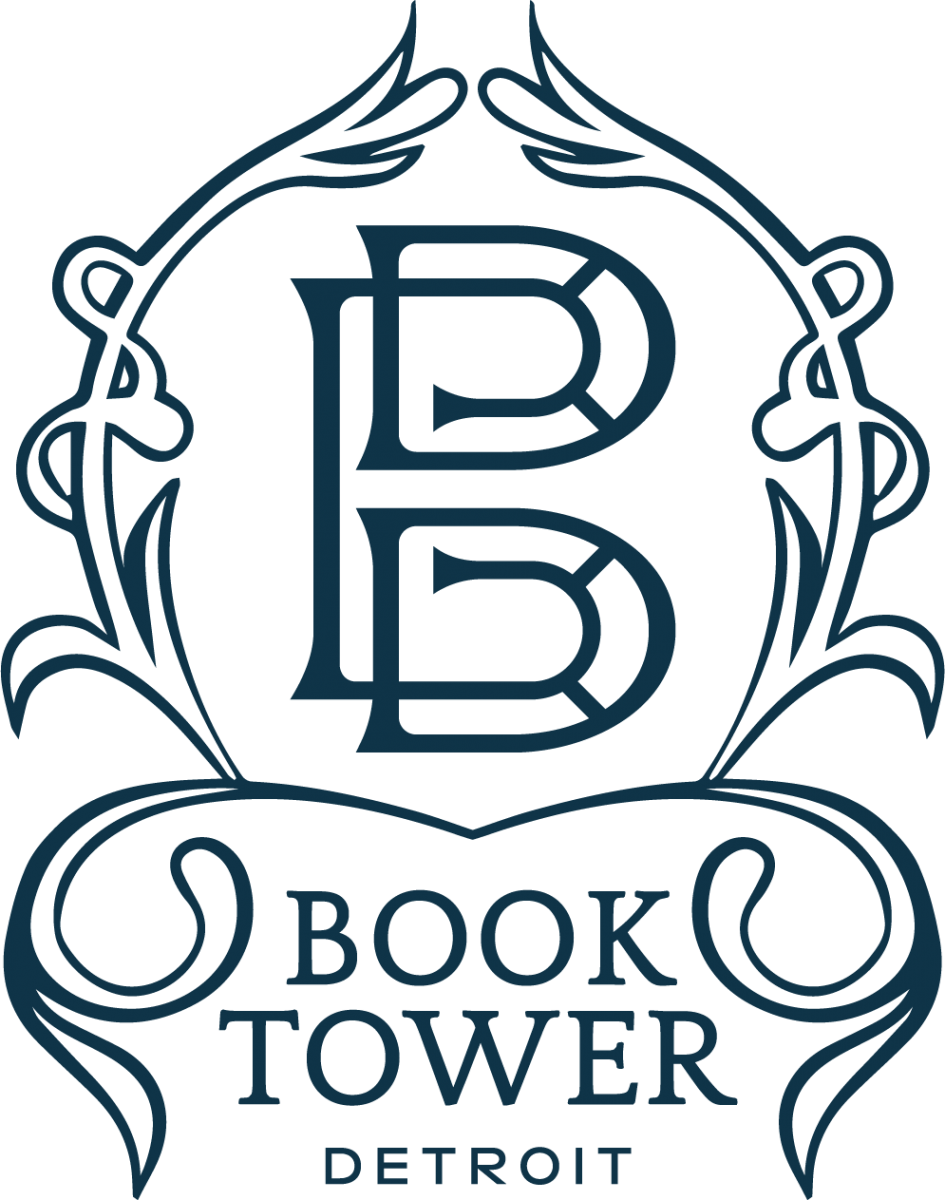 In 2023 Bedrock reopened Book Tower in downtown Detroit after a complete renovation. To highlight the landmark building's 100-year history, the Detroit Historical Society has partnered with Bedrock to create a Historic Exhibition in the building's lobby, featuring items items salvaged in the building's renovation along with unique artifacts loaned by the Book family.

A chronological installation tells the story of the Washington Boulevard Historic District's development with period photos, maps, and newspaper clippings. Some of the artifacts on display were discovered during the restoration – like 1920s-era architectural renderings of the building and an original caryatid from the building's exterior – and some were loaned by the Book family – including a 1929 invitation for a dinner honoring Thomas Edison and a full genealogy of the Books tracing the family's roots back to the city's earliest landowners.
While enjoying the space, visitors can dive deeper into the building's past with Bedrock's Book Tower app and share their own memories about the building, which will be preserved  as part of the Detroit Historical Society's oral history collection.
The Historic Exhibition is located in the Book Tower lobby, just off the Washington Boulevard entrance. It is free and open to the public every day. Learn more at BookTowerDetroit.com.
The Book Tower is a 475-foot tall, thirty-eight story skyscraper located on Washington Boulevard in downtown Detroit. Brothers J. Burgess Jr., Herbert, and Frank Book, Detroit-born entrepreneurs and real estate developers, foresaw a demand for additional office space in booming downtown Detroit. They developed a plan to redesign Washington Boulevard, and hired local architect Louis Kamper to design their new buildings. The Book Tower was built on the corner of Washington Boulevard and Grand River Avenue, adjacent to the existing Book Building, another Kamper building built in 1917. Construction began in 1923 and ended in 1926. It was the tallest building in Detroit at the time of its completion but was overtaken just two years later by the Penobscot Building. Learn more.