Detroit 67 Project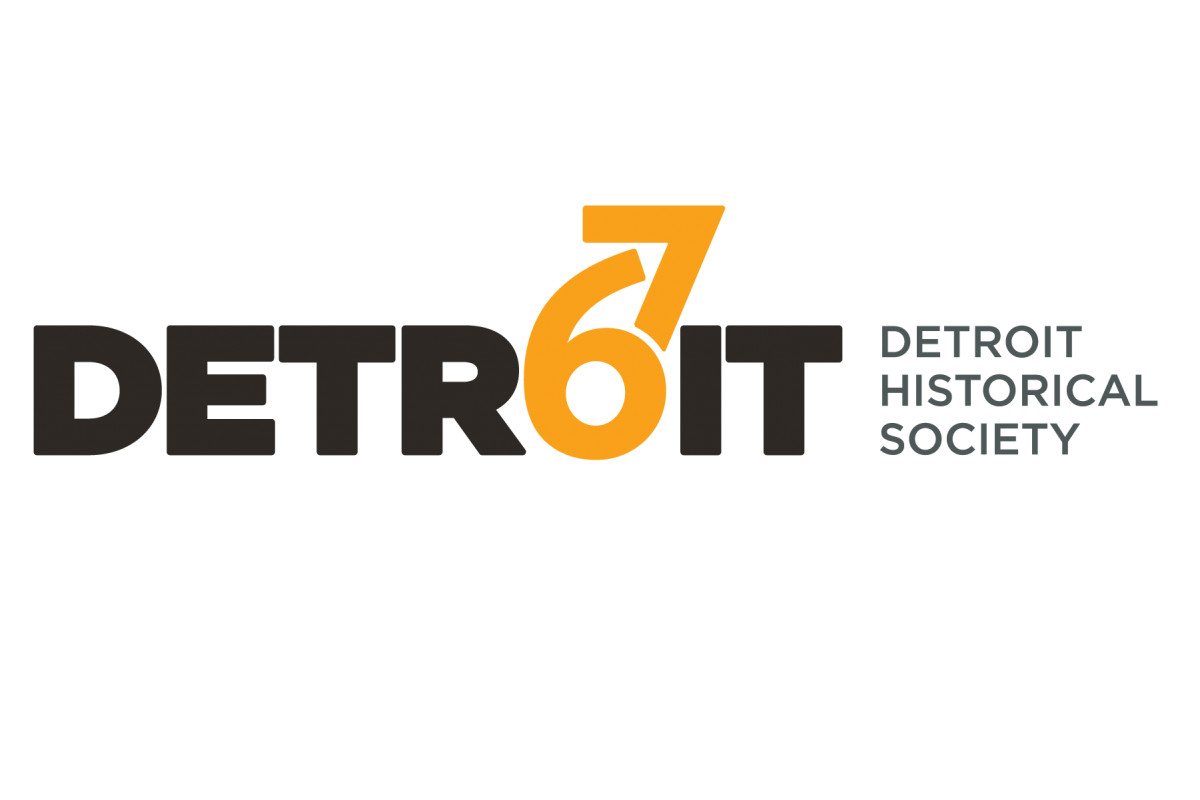 The Detroit Historical Society launched Detroit 67: Looking Back to Move Forward in 2015 as a long-term effort to engage the Detroit community in its efforts to plan a meaningful commemoration of the tumultuous summer of 1967. This first-of-its-kind effort enabled the Society to base development of programs and an exhibition on public input, ensuring that a broad spectrum of perspectives is represented. The project continues through 2020, with:
• The Detroit 67: Perspectives exhibition on display at the Detroit Historical Museum. Group tours (for 10-30 participants) are available by appointment or self-guided tours are free with admission.
• Detroit 67 public programming, including the popular Third Thursday Speaker Series, held monthly, and an immersive Spring Break experience, Detroit Design 2067, returning in Spring 2021 for 11th and 12th graders.
• The Neighborhoods Oral History Project, a new effort to collect and preserve Detroit's neighborhood history from the perspective of current and former residents, which is underway now.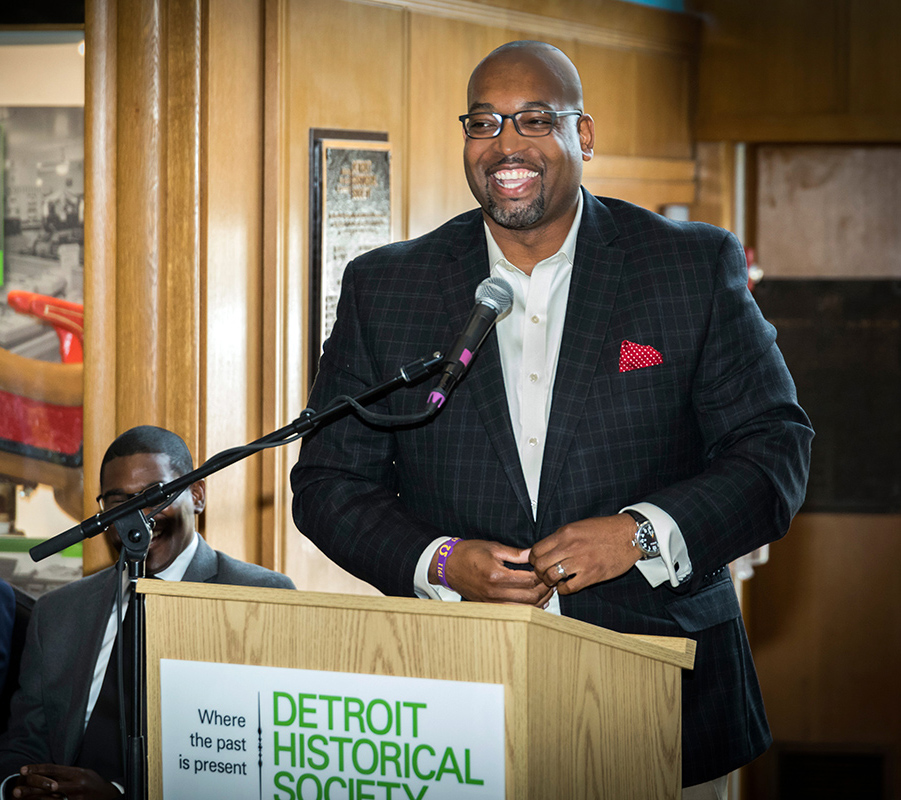 Detroit Historical Society Mourns the Loss of Marlowe Stoudamire
The staff and Board of Trustees of the Detroit Historical Society join our community in mourning the devastating loss of our friend and colleague, Marlowe Stoudamire, who passed away from complications of COVID-19 on March 24, 2020. Marlowe served as Project Director for the transformational Detroit 67: Looking Back to Move Forward and was a true catalyst for change for our organization.
Learn more about Marlowe's work with the Detroit 67 Project and Detroit Historical Society and his legacy of community engagment and connection.
Detroit 67 Places Second at 2019 Best in Heritage Conference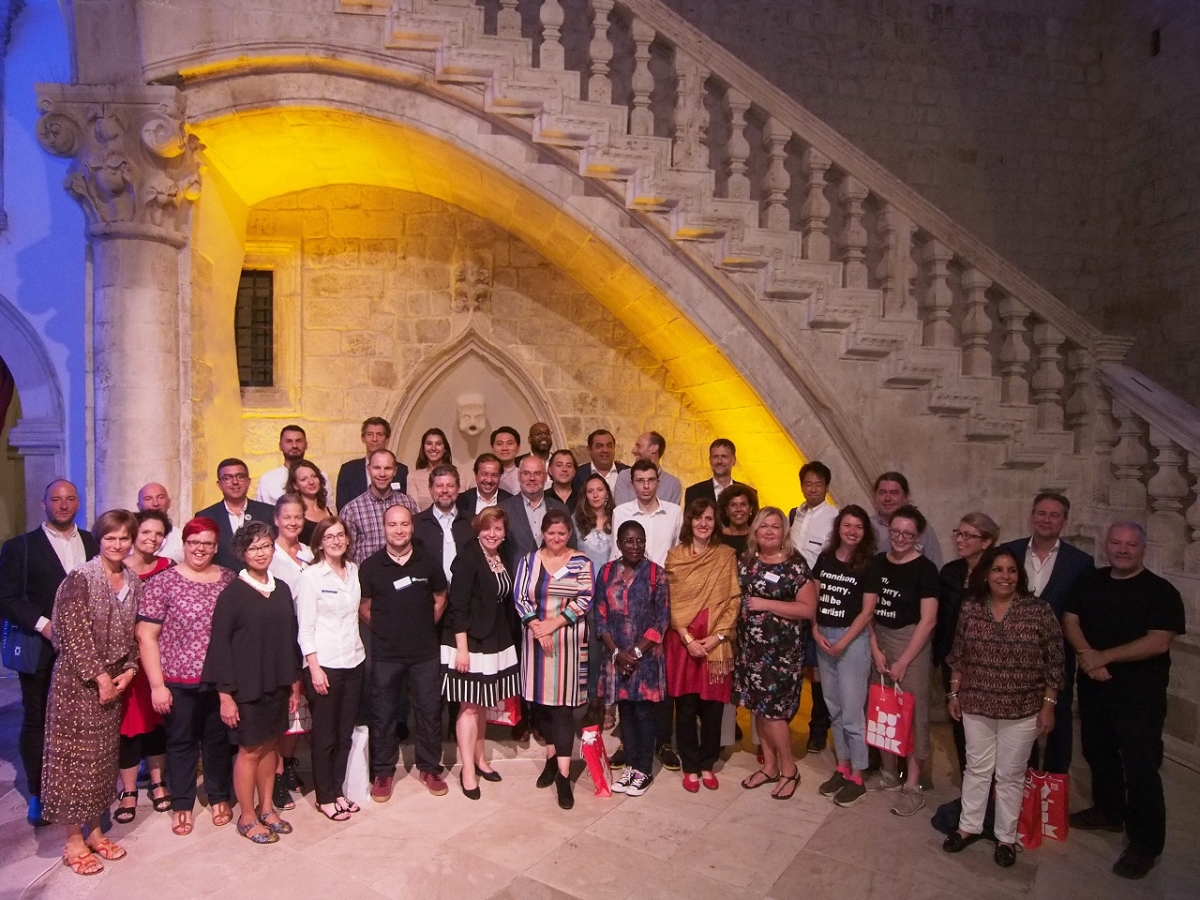 Out of 42 international museums selected to participate in the 2019 Best in Heritage Conference, the Detroit Historical Museum won second place for its presentation of Detroit 67: Looking Back to Move Forward. Detroit 67 shared second place Project of Influence honors with the State Museum of History of GULAG, from Moscow. The winning entry was from the LAMO Center in Ladakh, India.
The Best in Heritage is a non-governmental, non-profit organization based in Zagreb, Croatia dedicated to promoting every aspect of professional excellence in heritage occupations and doing it "by the power of example" through an annual, global conference. Each year it selects and presents examples of the best and most successful practices in museums, heritage and conservation, using their power as change-makers to spread quality and excellence in public memory domain, and help to create a powerful profession and better societal use of heritage.​
2018 National Medal Winner

Out of 29 finalists, the Detroit Historical Society was selected as one of 10 recipients of the 2018 National Medal for Museum and Library Service for Detroit 67: Looking Back to Move Forward. The IMLS National Medal recognizes libraries and museums that provide unique programming and service to make a difference in the lives of individuals, families and communities. It is the highest honor given to museums and libraries across the nation. We will accept the medal at a celebration at the U.S. Institute of Peace in Washington, D.C., on May 24.
Detroit 67, and the recognition that it has received, would not have been possible without the contributions of our nearly 100 project partners and the 500+ individuals who shared their 1967 experiences in our oral history archive. (It's not too late to share a story or become a partner! Our work continues into 2019.) It is also our pleasure to acknowledge the expertise of our individual advisors and the invaluable support of our project sponsors.
Learn more about the IMLS National Medals on the IMLS website.