Online Resources
While our community continues to deal with the COVID-19 public health emergency, our museums are open at limited capacity but there are still plenty of opportunities to immerse yourself in Detroit's history from home.  
The Detroit Historical Society is committed to remaining your source for historical information on our great city, and we are pleased to offer a variety of resources to our digital community of Detroit history lovers far and wide. Now is a great time to indulge your inner historian. Check this page often, as we will be releasing new content regularly.


Explore Detroit topics from home! Check out our Encyclopedia of Detroit: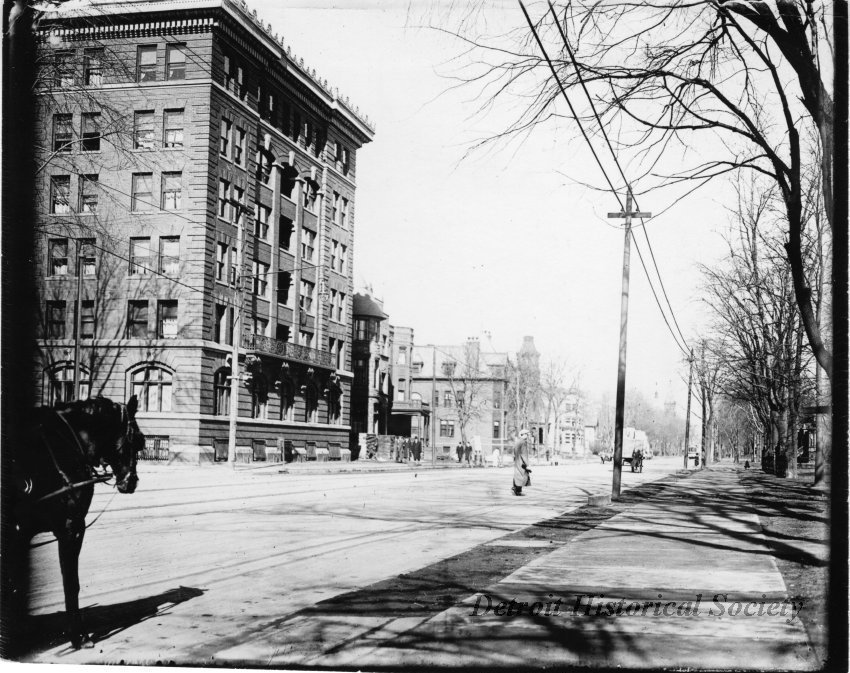 ∙ Take a tour of Detroit neighborhoods:
       ∙ East Frederick Historic District
       ∙ Poletown
       ∙ Cass-Davenport Historic District     
       ∙ Conant Garden Historic District
       ∙ Boston-Edison Historic District
       ∙ Peterboro-Charlotte Historic District
Book a virtual tour or attend an online event!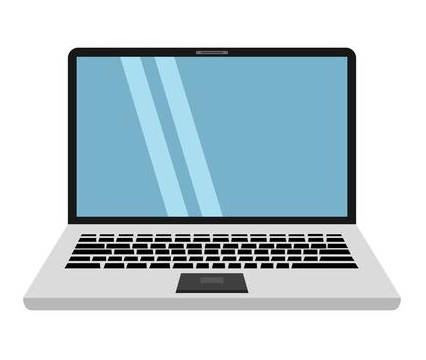 Many of our traditional museum tours and workshops are now available virtually. We can customize an experience for your classroom, family or other small group! Check out offerings at the Detroit Historical Museum and Dossin Great Lakes Museum and request a tour online.
∙ Download our 2021-22 School Programs Guide to see all our options for educational experiences
Upcoming virtual events: 
     ∙ Virtual Third Thursday Speaker Series
     ∙ Virtual Behind the Scenes Tours

Need a break from Netflix? Dive into our YouTube channel.
Check out our new weekly kid-friendly series Detroit History Heroes and our happy hour history break Pint-Sized Prohibitions!
∙ Browse all of our videos here.
Curious about old Detroit? Get lost in the 45,000+ records of our 
Digital Collection:
   ∙ View random images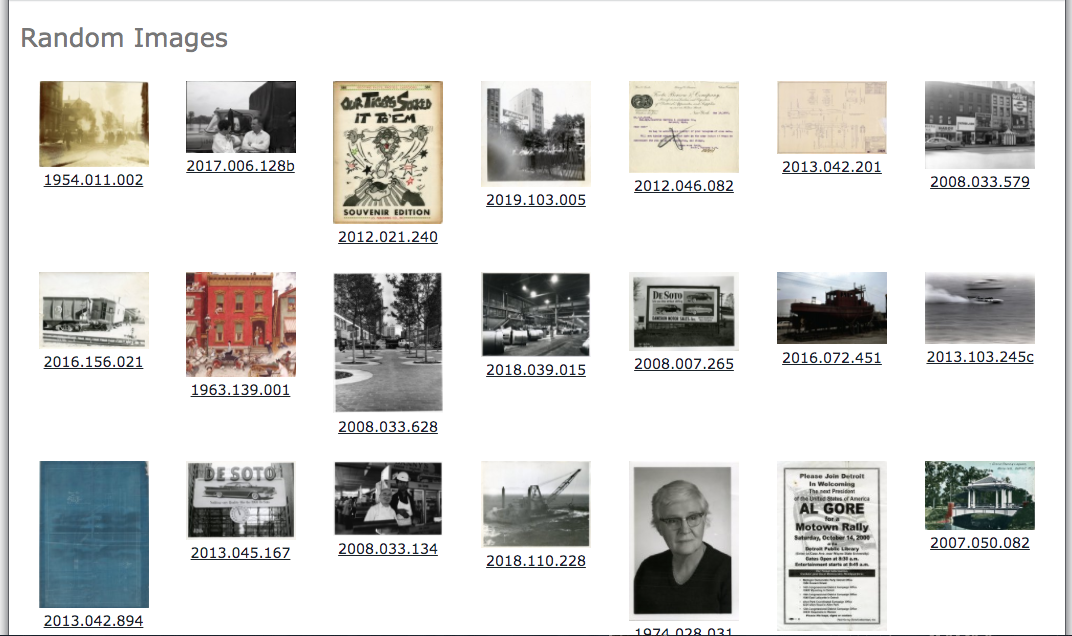 Little historians at home? Find educational resources in our Lesson Plan Clearinghouse.
Start with our most popular lessons:
   ∙ Five Themes of Geography and Detroit | Kindergarten - 2nd grade
   ∙ The French Fur Trade |  4th - 5th grade
   ∙ From Farming to Industrialization | 6th - 8th grade
   ∙ Migration to Southeast Michigan | 9th - 12th grade
Brand-new lessons!
   ∙Building a City | 1st - 2nd grade
   ∙Women's Suffrage | 6th - 8th grade
Make some original art:
   ∙ Detroit Historical Museum coloring pages:
       ∙ part one (3 page printable pdf)
       ∙ part two (2 page printable pdf)
       ∙ part three (4 page printable pdf)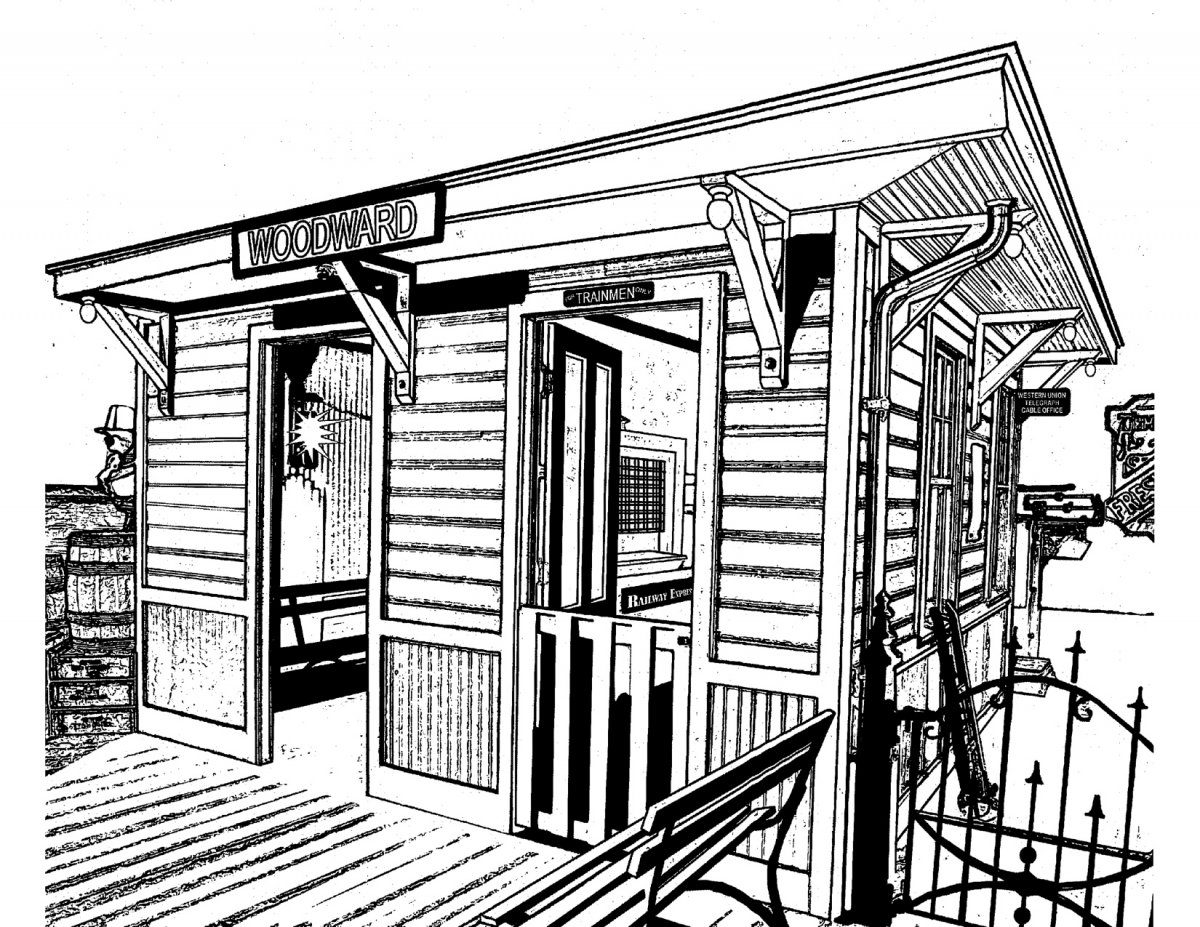 We'll add resources to this page as they're available, or you can follow us on social media for the latest updates and online activities. 
Facebook: Detroit Historical Society | Detroit Historical Museum | Dossin Great Lakes Museum