Ship Model Restoration - Coming Soon!
Posted August 8, 2023 by

Sarah Murphy
The guests who visited the Dossin Great Lakes Museum during Maritime Miniatures: The Art of the Ship Model directly contributed to the upkeep of the Detroit Historical Society's extensive collection of model ships. Donations to the cause surpassed $30,000, which will have a huge impact on the long-term care and upkeep of these important artifacts. 
Beginning this summer, the Society will be working with a conservator to repair, clean, and restore select models. Ship models are very delicate and can weardeteriorate even when stored in ideal conditions. Many of these models are quite old – the Great Lakes Model Shipbuilders' Guild began constructing many of them in the early 1950s.  
First Restorations
Some go much further back than that, like our oldest model, the Mayflower, built in 1854. This wonderful piece of art is first in line to be restored. Despite its age, it is actually in remarkable shape. A few small pieces have fallen off, and it's dulled a bit with time. But some light work will keep it in great shape for another 170 years!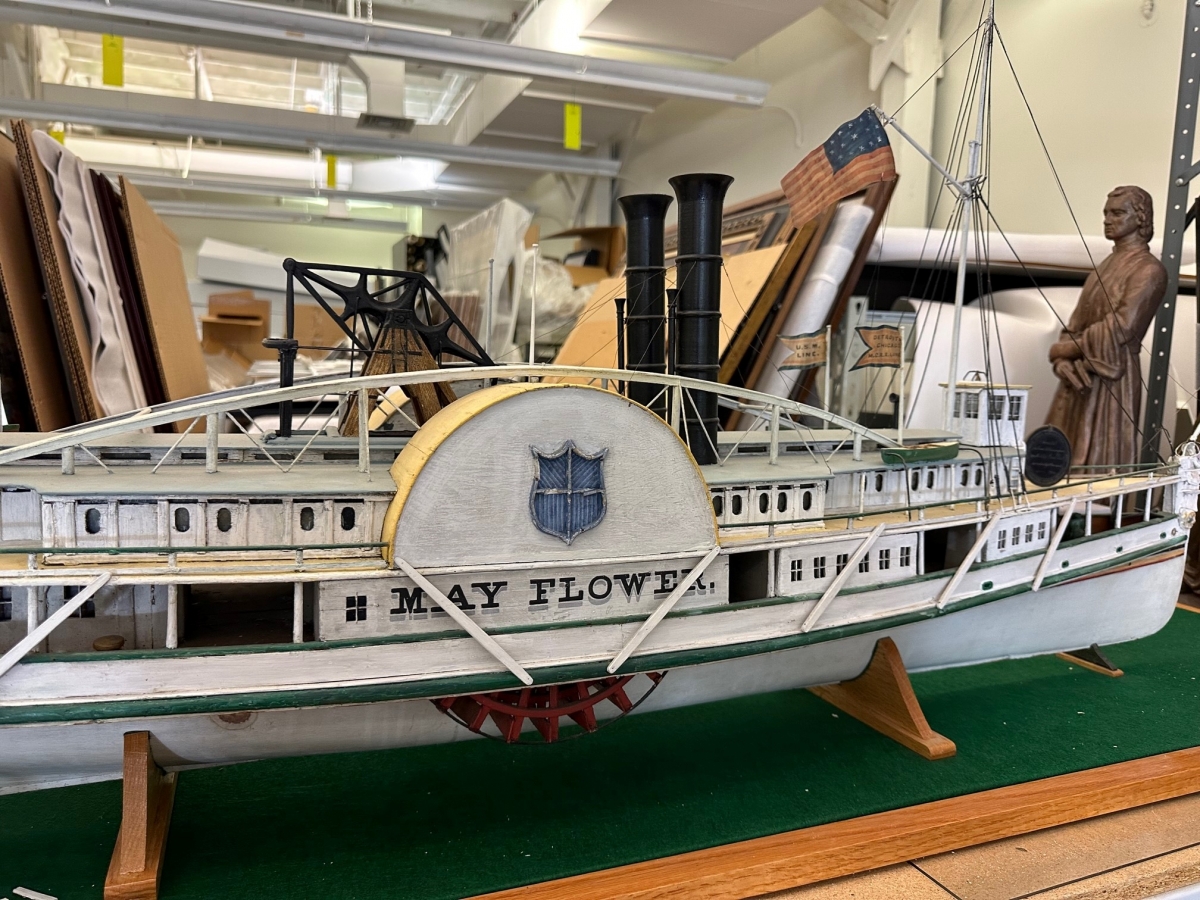 Starboard side of the Mayflower model 
After the Mayflower will be the John G. Munson, a large cutaway model. A portion of the ship's hull has not been installed, so the viewer can see how the self-unloading vessel would deliver its cargo. Being a model of great size, it has taken a few dings over the years. Repairs to its railing, hull, and boom cable need to be done, among other smaller fixes.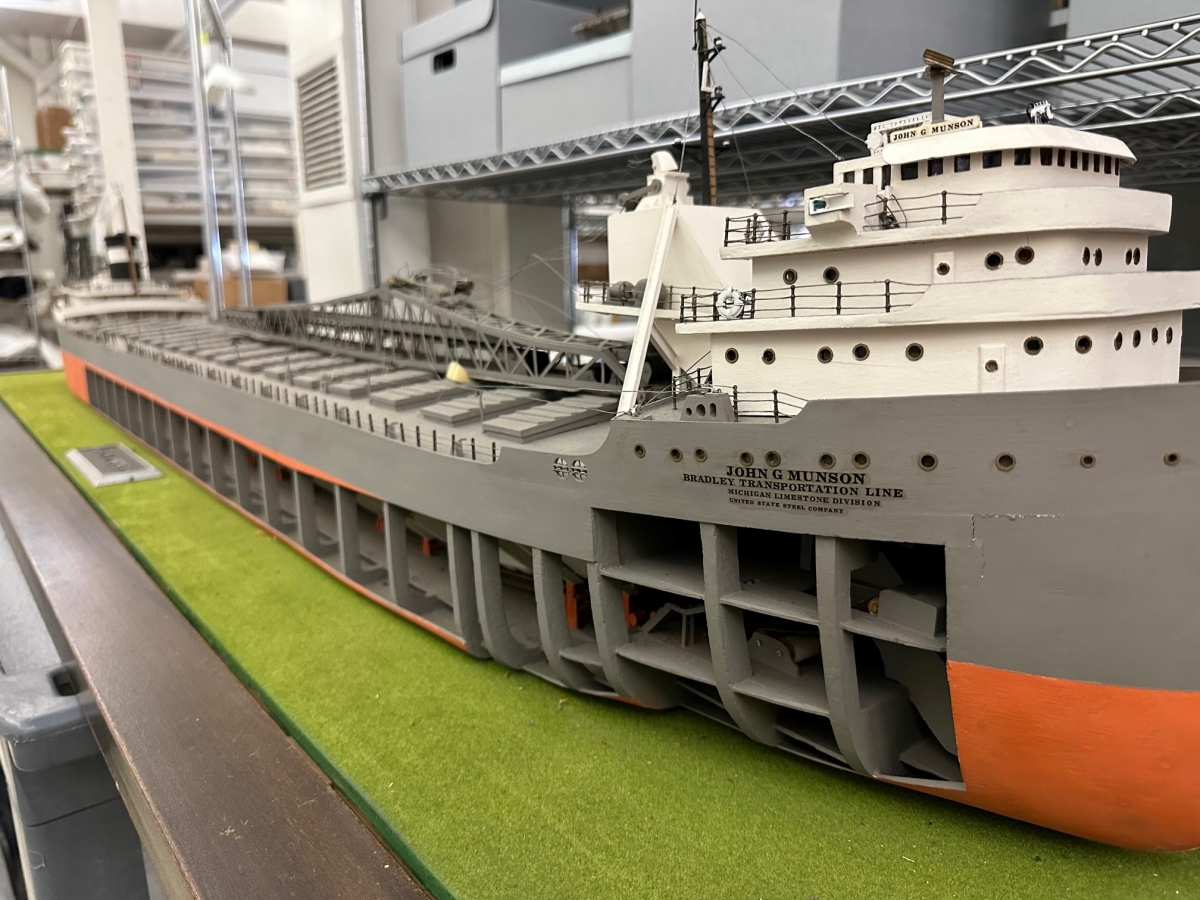 Closeup of the John G Munson model, looking aft
These two models represent the beginning of this project, which will not only restore several pieces, but also continue to keep the collection ship-shape. 
While the large model display has ended, a select few models are always on display in the Dossin Great Lakes Museum's Ship Model Showcase.