A Member Tribute: Janice
Posted June 30, 2023 by

Sarah Murphy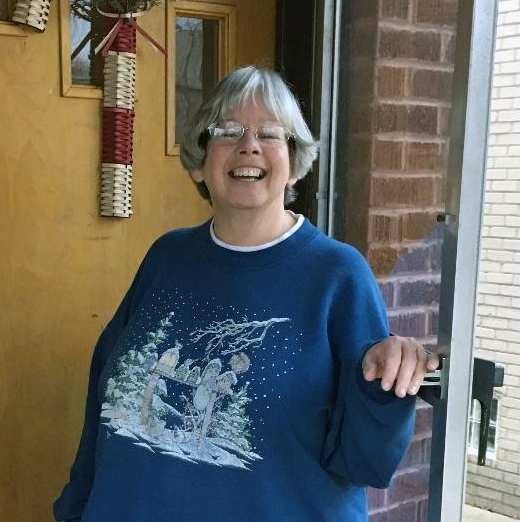 Janice Lee Bauer (1956 – 2023) joined the Detroit Historical Society in 1997. A native of Detroit's west side, Janice grew up in a house on Vaughan Street. One of her favorite childhood memories was walks with her mother and sisters to the Roger Williams Branch of the Detroit Public Library (located on Fenkell Ave. and Burt Rd.) where she got her first library card. One of the first books that she checked out became a lifelong favorite: The Cat in the Hat by Dr. Seuss.
Janice was a proud member of Redford High School's graduating class of 1974. She eventually moved to a nearby suburb but never lost her love and passion for Detroit. She would often share historic photos from our collection with friends on social media – seasonal scenes of iconic places like beautiful beginnings of spring on Belle Isle and moonlit wintry whimsy on Woodward Avenue.
Having worked in downtown Detroit her entire adult life, Janice also remembered the magic of Hudson's. A couple of years ago, she shared a particular photo of J.L. Hudson's and the Kern's Clock in the 1970's and recalled going there for their famous Maurice Salad on her lunch hour – right up until they closed in 1983. She also loved Detroit traditions like The Jazz Fest and Thanksgiving parades.
A true lover of Detroit's history, Janice was an active Society Member and a wonderful volunteer for several years. During the COVID-19 pandemic, she stayed connected with us through our virtual programming and was one of the first to sign up when our in-person Third Thursday Speaker Series returned. In November 2022, Janice was honored at our Annual Meeting & Recognition Reception for reaching the incredible milestone of 25 years as a Detroit Historical Society member. We send our condolences to Janice's friends and family on her recent passing.