Society Member: Rodney
Posted March 9, 2023 by

Sarah Murphy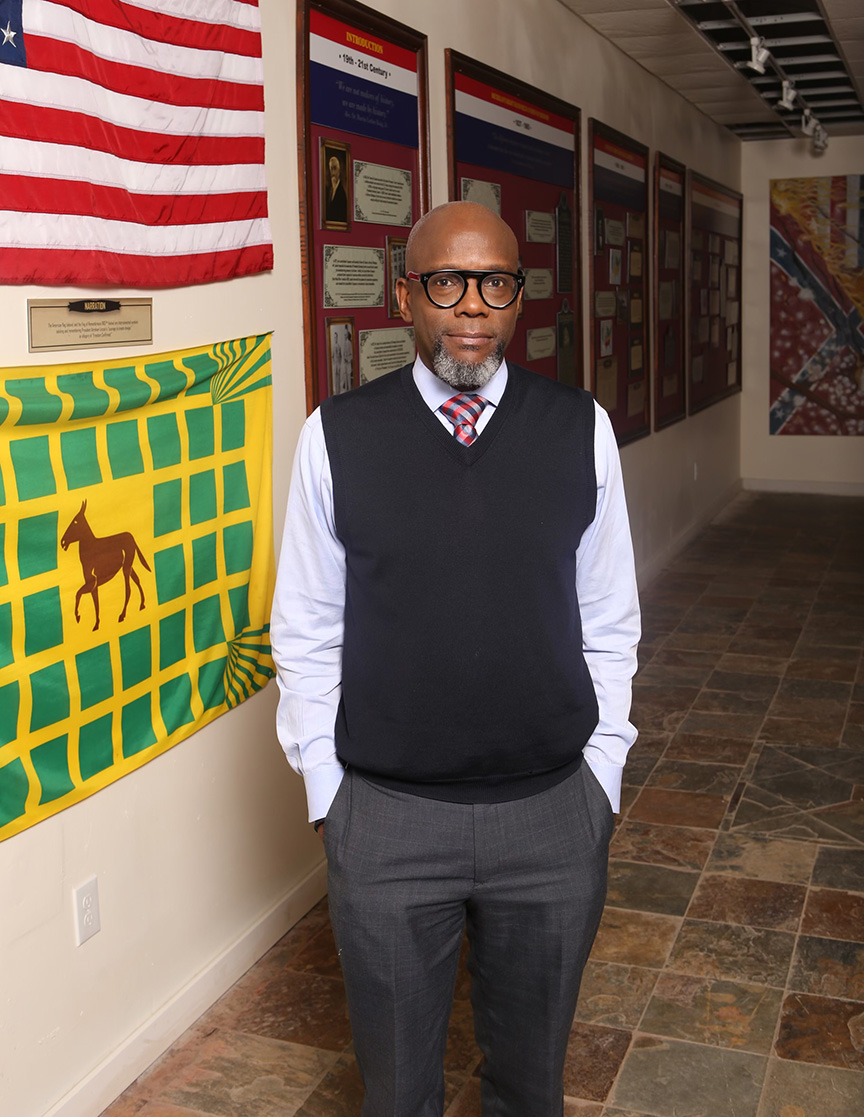 Rodney David Deal is an author, lecturer, curator, educator, sociologist, and vexillologist (a person who studies flags).  
Born and raised in Detroit, Rodney was educated in the Detroit Public School System and graduated from Murray Wright High School on the city's west side. He studied at the University of New Mexico and Lawrence Technological University before finishing his degree programs at Wayne County Community College District and Wayne State University. He earned an associate degree, a bachelor's degree, and two master's degrees.  
Rodney was a fifth-grade social studies teacher for two years and has served many years as a school administrator. "I believe one of the most important civil rights is the right to a free Pre-K through 12th-grade education," he says. Rodney describes himself as "an esteemed descendant of an enslaved African American ancestry." He created the Flag of Remembrance 1865 to honor an epiphany vision of the flag that he experienced on April 14, 2004 – which is also, ironically, the 139th anniversary of President Abraham Lincoln's assassination.  
Over the past 19 years, Rodney has expanded his theoretical framework through extensive research to support the importance of the flag's symbolism and value with relevant facts. In addition to being an independent historian, Rodney has been a Detroit Historical Society member since 2007. His Freedom Confirmed: President Abraham Lincoln's Courage to Create Change exhibition is currently available for viewing at The Meeting Place Arts and Cultural Center (1036 Whittier Detroit Michigan, 48224) through May 21, 2023.