Society Member: Damon
Posted April 4, 2022 by

Kayla Draper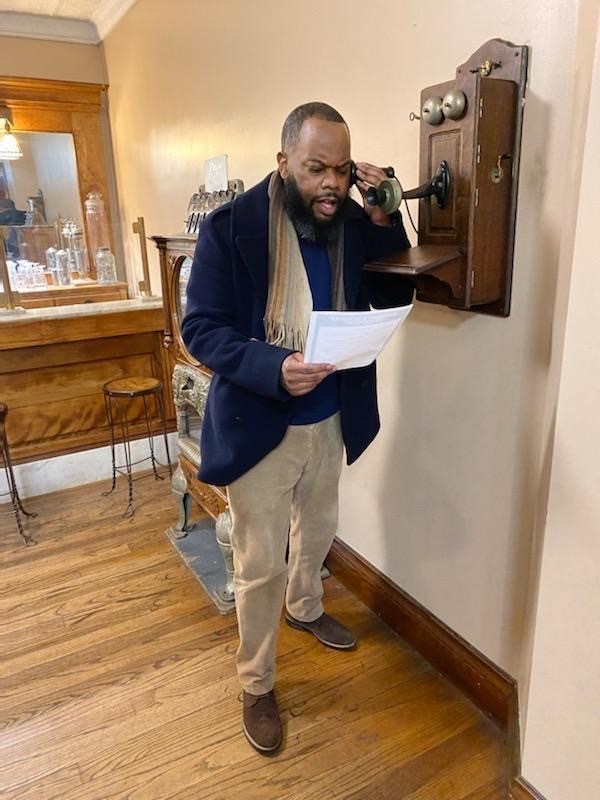 Damon was inspired to join The Society after spending several hours perusing the Detroit Historical Museum website. He stumbled upon a link with information about membership benefits like free admission, discounts in the museum gift shop, event information and more. The rest, as they say, is history.
"I like museums, but I don't make time to visit as much as I would like," Damon says. "Having a membership is a good reminder to do that. Plus, I'm a nerd so I think it sounds cool to say that I belong to The Society."
Damon enjoys a rewarding career as an entrepreneur and professional barber. He takes great pride in providing quality hair and skin care but says his favorite part of the job is networking. "I enjoy linking like-minded individuals and connecting people who need each other or have the capacity to help one another," he says. 
As a lifelong Detroiter, Damon's list of favorite things about Detroit include what he calls a "unique sense of fashion" and great niche restaurants like Trap Vegan on The Avenue of Fashion or Island Spice –a newer restaurant specializing in Jamaican fare.
Damon loves learning new and interesting things and recommends the Detroit Historical Museum as a wonderful place to get some "edutainment" and "have some fun". "The Streets of Old Detroit exhibit on the lower level is my favorite. You feel like you're stepping into the past," he says.  "It's like virtual reality without the metaverse."
With spring in the air, we asked Damon to share some of his favorite memories of spring and summer in Detroit.  "I nostalgically think of festivals and food at Hart Plaza – especially African World Festival," he mused.  "I also think of 'the strip' on Belle Isle and concerts at Chene Park."  
Free Admission is just the beginning of the benefits of membership to the Detroit Historical Society. Society members get VIP access to top exhibitions, curator-led discussions, exclusive events, Museum store discounts and other exciting opportunities. Learn more about how to become a member at detroithsitorical.org.