The Society's Storyteller
Posted October 26, 2021 by

Anonymous (not verified)
The Detroit Historical Society is celebrating its Centennial Anniversary, that means we've been sharing Detroit's stories and why they matter for more than 100 years! But who is responsible for sharing our story?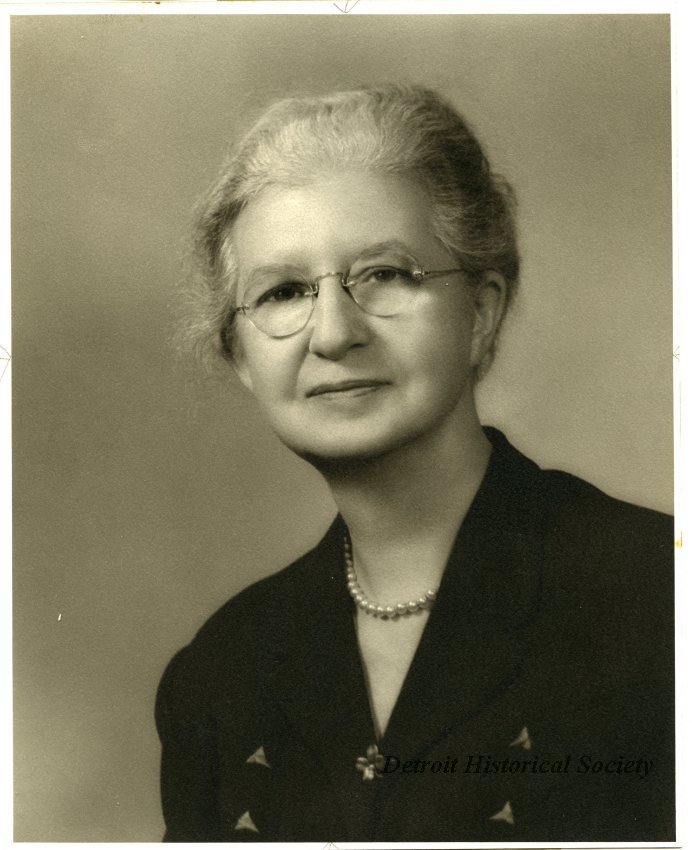 Early Life 

of Gracie Krum
Without the work of Gracie Krum, we wouldn't know the history of the Detroit Historical Society!   
Krum was born in Washington Heights, New York in 1874, graduating from what is now Hunter College. She briefly taught in the local school system before coming to Detroit in 1898 with her family.   
In Detroit, Krum would become a librarian. Later, she would be instrumental in the founding of the Society.   
Formation of the Detroit Historical Society 
On December 10, 1921, a letter from Clarence Burton, Divie Duffield and Albert Finn was sent to several local men asking them to join him on December 15 at 7:45 p.m. for a meeting in the club room on the third floor of the Detroit Public Library. This meeting would be the first of many for the Detroit Historical Society.   
Nine men and Gracie Krum met on December 15. Krum was the librarian in charge of managing Burton's extensive collection of papers at the Detroit Public Library. At the meeting, the men would formally develop a plan for the Detroit Historical Society – Krum taking detailed notes, serving as an impromptu secretary for the group.   
In March of 1922, Krum was officially the assistant secretary of the Society and served as a representative of the Michigan Historical Society. She noted at this point that "the Society's organization was now complete."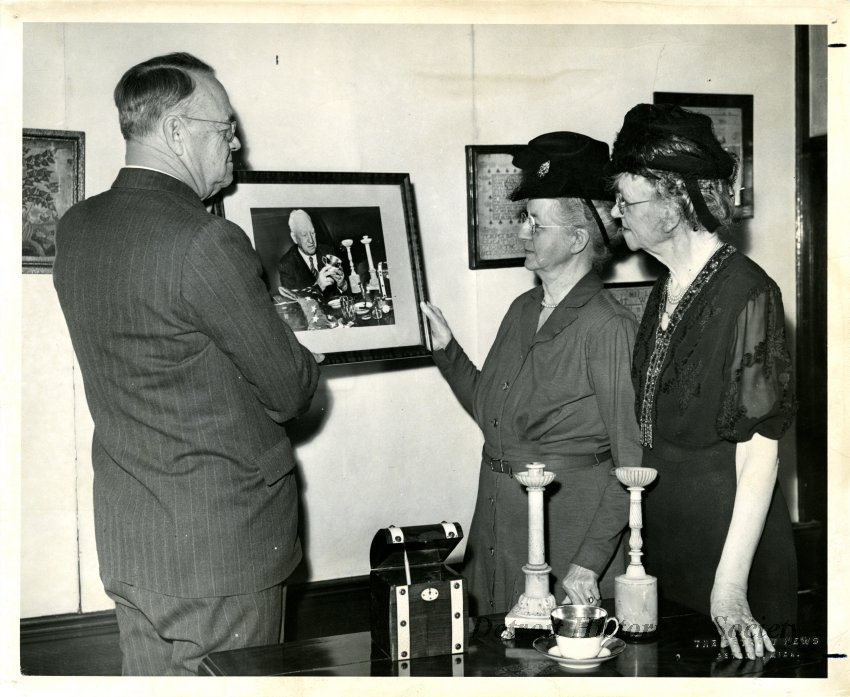 The Legacy Lives On 
Krum served as secretary of the Society until 1934. After that, she continued her work until her death in 1957, serving as director emeritus of the Society.   
Her detailed record keeping has allowed us to tell the story of the Society as we celebrate our Centennial Anniversary!   
And while she was never able to see the completed Detroit Historical Museum due to health issues that prohibited her in her late age, her name lives on as the "Godmother of the Detroit Historical Society." She is featured in one of the Museum's newest exhibitions, Boom Town: Detroit in the 1920s.