Invoking the Spirit
Posted November 16, 2021 by

Anonymous (not verified)
By listening to the community and deeply questioning our role in bringing rich and inclusive content to Detroiters, we found a partnership and a solution. By merging smart and accessible outdoor public design and the rich and layered history of Detroit, a mobile-optimized experience was born. Invoking the Spirit: Detroit's Historic Black Bottom is a dynamic, self-directed walking tour of Detroit's historic Black Bottom neighborhood.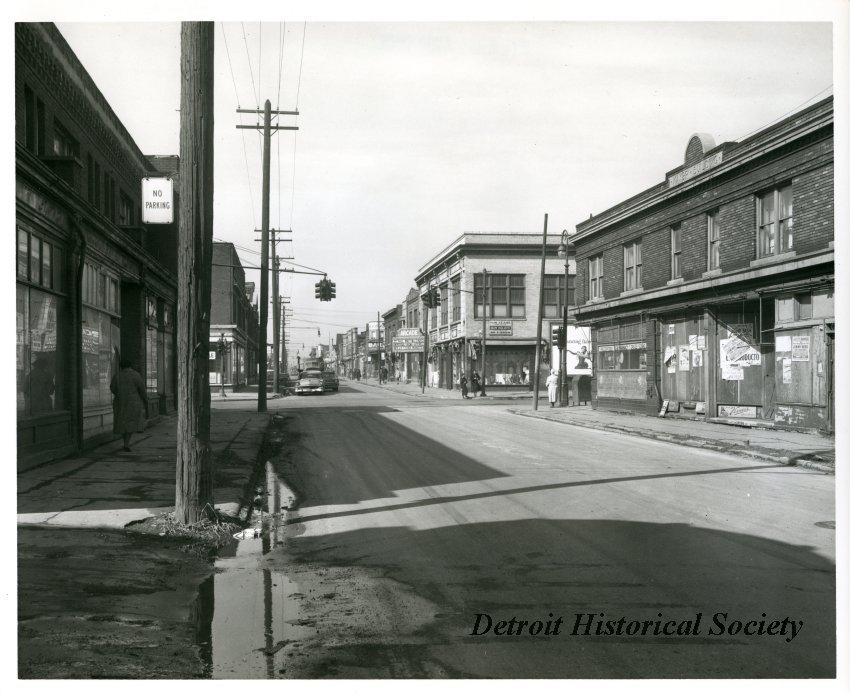 Photo: c. 1959, from the Detroit Historical Society collection. Black & white photograph depicting a view along Hastings Street, looking north towards the intersection of Vernor Highway. 
The Black Bottom Neighborhood 
But what was the Black Bottom neighborhood and why is it important to Detroit's stories? 
Although many people think the Black Bottom neighborhood name reflects the predominately Black population that inhabited this area beginning in the 1930s, the name is more likely a reference to the dark topsoil that was found there during the time of the early French colonizers that took over the land.   
Up until World War I the neighborhood was home to many European immigrants, but during the Great Migration the demographics of the neighborhood changed, and Black Bottom became home to a predominately Black population.   
As the neighborhood grew, it became a cornerstone of jazz and entertainment in the city. From the 1930s up through its destruction, residents of Black Bottom made significant contributions to music and entertainment.  
Despite the rich cultural and musical hub of Black Bottom, however, the neighborhood was plagued with urban poverty. Most of Black Bottom's residents were employed in manufacturing and automotive factory jobs. 
Although some Black business owners and clergymen operating in the neighborhood were able to rise to the middle class, they frequently fled Black Bottom and Paradise Valley for the more attractive Detroit West Side neighborhoods. For the remaining Black residents, lack of access to New Deal housing benefits and segregation by way of redlining ensured entrapment in Black Bottom's subpar housing conditions.  
In the late 1950s up through the early 1960s, the Black Bottom and Paradise Valley neighborhoods were demolished to make way for the construction of I-375.  Although the city's urban planners promised new public housing projects in replacement of Black Bottom, these developments were cost-prohibitive and never truly within reach of Detroit's Black population.   
Black Bottom was located on Detroit's near east side, bounded by Gratiot Avenue, Brush Street, the Detroit River, and the Grand Trunk railroad tracks. It was replaced with the Lafayette Park residential district and the I-375 expressway.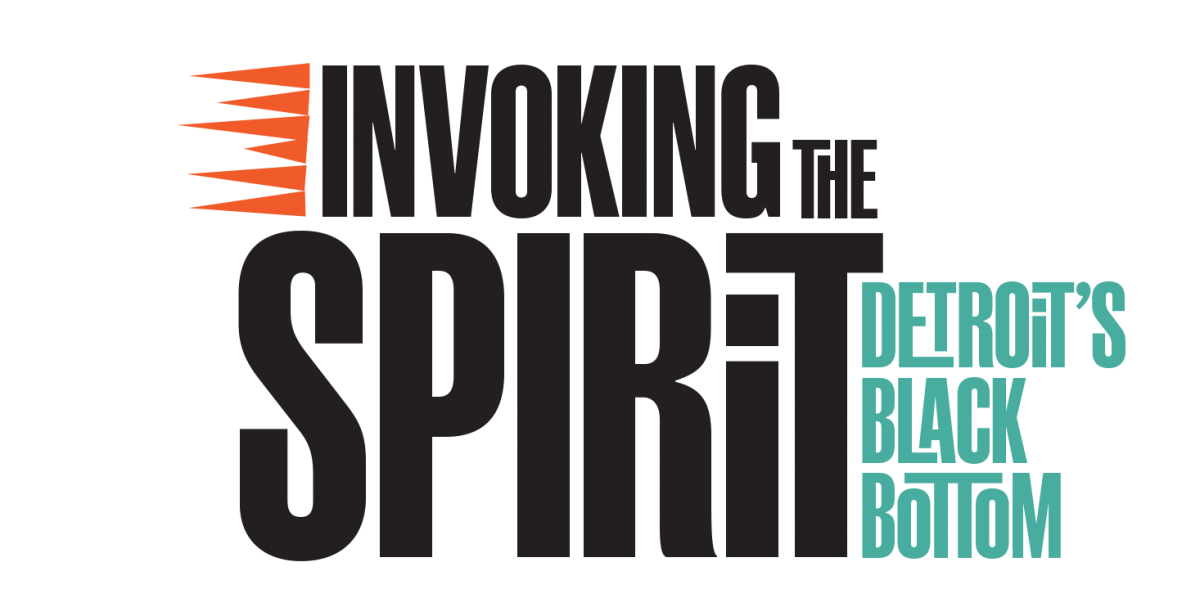 Take the Tour 
Invoking the Spirit: Detroit's Historic Black Bottom is mobile optimized, meaning you can access it 24/7! It will be on display through 2022, so you have plenty of time to visit and learn more about the incredible neighborhood that used to exist. Learn more about how to visit and interact with the tour at detroithistorical.org.