Stroh River Place/River Place Complex
This historic site was the home of the Detroit-based, world-famous, pharmaceutical firm Parke Davis & Company. There are 26 original industrial structures built between 1891 and 1955, designed by several prominent Detroit architectural firms, including Donaldson & Meier, Albert Kahn, and Smith, Hinchman & Grylls. The architectural style of these buildings is Romanesque Revival. 
In 1979, Parke-Davis sold its facilities to the Stroh family of the Stroh Brewery Company. After renovation and restoration of the historic buildings the site was renamed Stroh River Place, though is often referred to as River Place. According to John W. Stroh III, the Stroh family made every effort to maintain the historical nature of the buildings. The site was listed on the National Register of Historic Places on September 16, 1985.
Bounded by Joseph Campau Street, Wight Street, McDougal Avenue, and the Detroit International Riverfront, the complex houses office, commercial and residential clientele. One of the largest buildings, 300 River Place, was redesigned by James Stewart Polshek & Partners, and is home to the famed Rattlesnake Club restaurant. The former 1902 Parke-Davis research laboratory is occupied by the Roberts Riverwalk Hotel.
---
RELATED ITEMS IN THE COLLECTION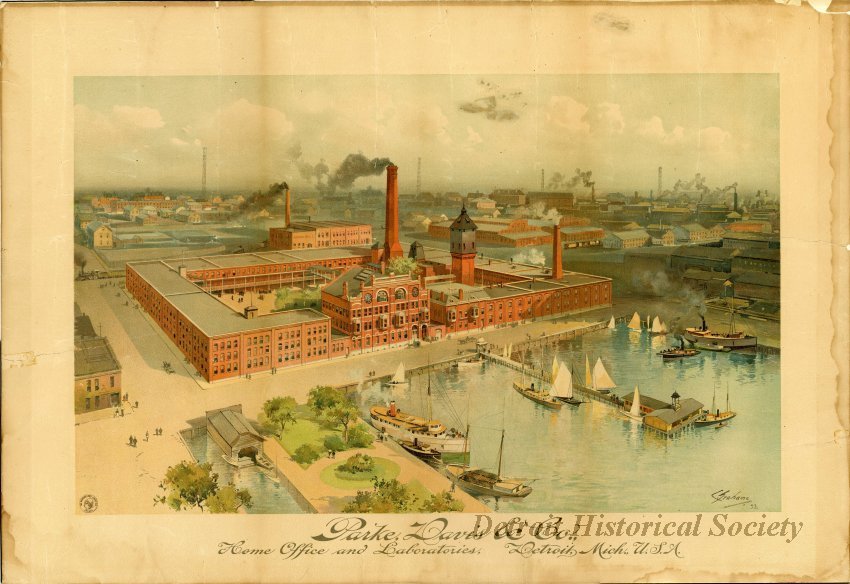 View all items related to Stroh River Place/River Place Complex