Celebrate the Life and Legacy of Mary Wilson
Posted May 22, 2023 by

Sarah Murphy
New in in the Motor City Music gallery at the Detroit Historical Museum, check out a Spotlight on Mary Wilson (1944-2021). Best known as an original and longest-serving member of the Supremes, Wilson fell in love with the stage while performing at her elementary school talent show. At 15 years old, Wilson teamed up with best friends Florence Ballard and Diana Ross to form the Primettes, camping outside Motown until they were finally signed as the Supremes in 1961.   
The Supremes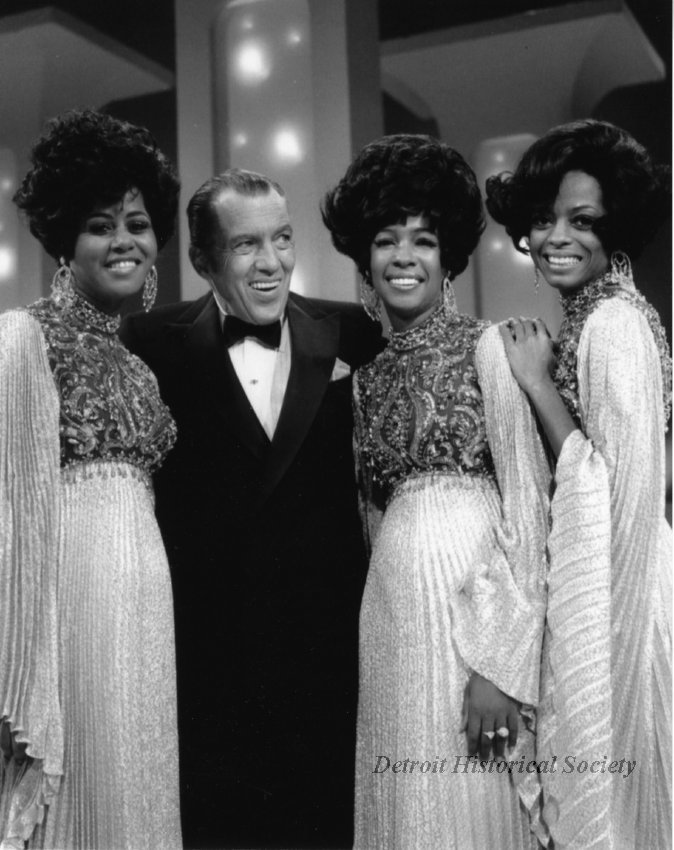 Black and white glossy photo of Ed Sullivan with Diana Ross & The Supremes (Cindy Birdsong and Mary Wilson)
The Supremes' first No. 1 hit, "Where Did Our Love Go" (1964), was followed by an unprecedented four more No. 1 hits in a row: "Baby Love" (1964), "Come See About Me" (1964), "Stop! In The Name of Love" (1965), and "Back in My Arms Again" (1965). In less than a year, the Supremes became the number one girl group in the world! More than just talented singers and timeless fashion icons, the Supremes were "role models for a generation," demonstrating to the world what Black women were capable of during the Civil Rights Movement of the 1960s. The Supremes went on to achieve sixteen No. 1 hits. Wilson was the only member to remain in the group for all 16 years, managing the group throughout the 70s before pursuing her solo career in 1977.  
Solo Standout
Artifacts on display at the Detroit Historical Museum
Following the Supremes' last performance in 1976, Wilson began touring the world and released her solo album Mary Wilson in 1979, accompanied by the single "Red Hot." In 1986, Wilson published Dreamgirl: My Life as a Supreme, establishing herself as a bestselling author in addition to her accomplishments as a singer and performer. Her second book, Supreme Faith: Someday We'll Be Together (1990), continued to showcase her strength as a writer and storyteller, detailing her life as a soloist and mother to Turkessa, Rafael, and Pedro, and adopted son Willie. Her final book, Supreme Glamour (2019), celebrates the legacy of the Supremes as performers and fashion icons. Wilson passed away in her sleep on February 8, 2021 at the age of 76.  
See It at the Detroit Historical Museum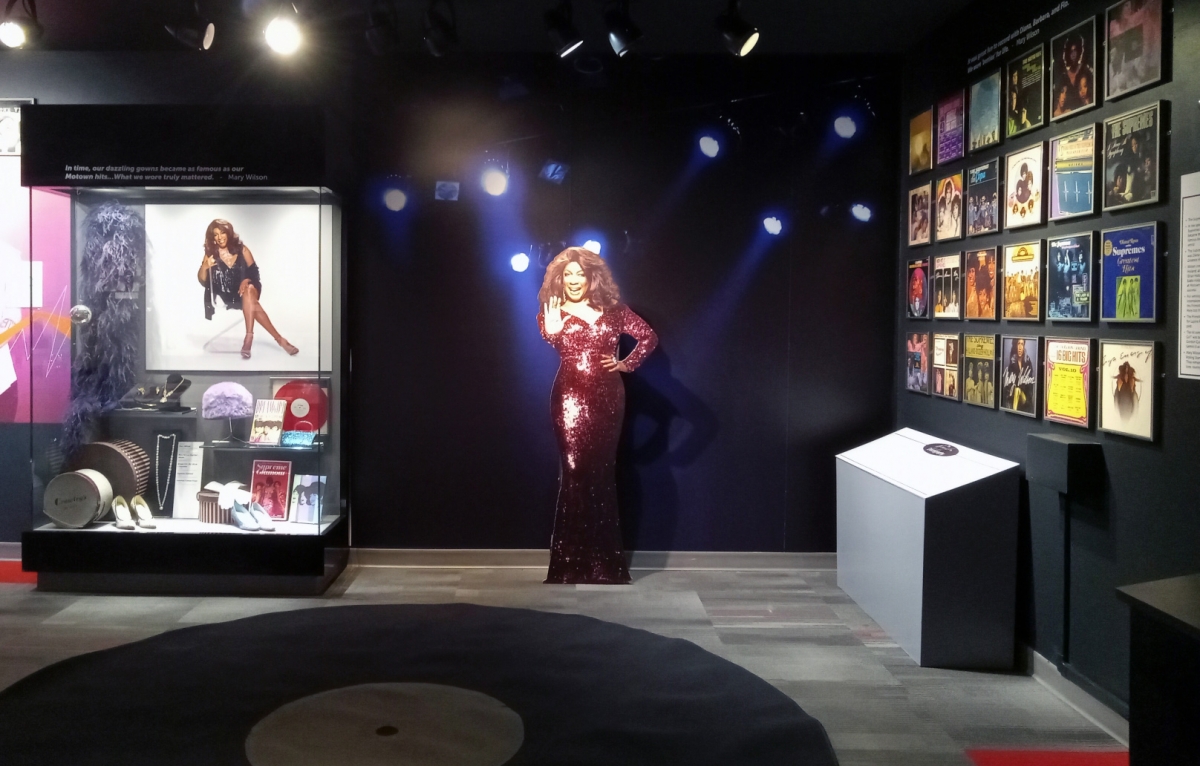 On display now in the Motor City Music exhibition
Wilson's music, fashion, and writing are all showcased in the Detroit Historical Society's tribute to this legendary artist. Colorful records adorn the walls, representing only a fraction of the groundbreaking material released by Wilson as both a member of the Supremes and as a solo artist. Visitors are invited to explore her expansive discography and even take a listen to some of her most memorable recordings, including "Baby Don't Go," "Where Did Our Love Go," "You Keep Me Hanging On," "Red Hot," "Time to Move On," and more.  
Wilson's glamorous fashion sense is celebrated in artifacts, archival photos, and gorgeous contemporary photos by Detroit-based Jenny Risher. A highlight of the exhibit, a life-sized Wilson, photographed by Risher in an iconic Supremes-style gown, invites visitors to feel the heat of the spotlight while posing for a picture. Finally, the exhibit is grounded by Wilson's own words, memorialized through significant quotes, fun facts, and a retelling of Wilson's incredible life story. See it in the Motor City Music gallery at the Detroit Historical Museum through Spring 2024.