Maritime Miniatures: The Art of the Ship Model on Display!
Posted March 1, 2022 by

Anonymous (not verified)
A special exhibition, Maritime Miniatures: The Art of the Ship Model, features more than 150 Great Lakes ship models.
The Detroit Historical Society is home to a collection of Great Lakes ship models that represent more than 300 years of North American fresh water maritime history. This collection of world-class models will be on display at the Dossin Great Lakes Museum from January 28 – May 8, 2022.
Maritime Miniatures: The Art of the Ship Model is a Museum-wide special exhibition that explores the art of bringing massive ships down to scale so they can be appreciated and examined up close.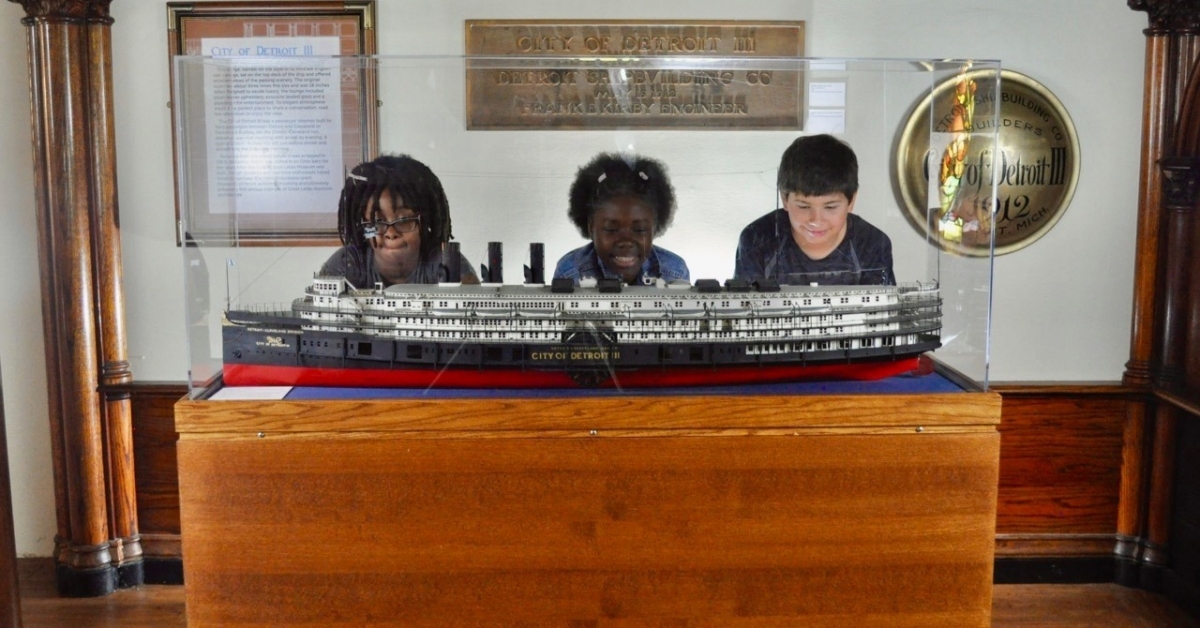 Whether made by master builders or hobbyists, the ship models are each a piece of history and art.
Ship models from many moments of Great Lakes history will be displayed in every exhibit at the Dossin Great Lakes Museum, taking over the Museum.
Visitors will see famous vessels like the Edmund Fitzgerald and Bob-lo boat Columbia, along with less famous ships like the Pere Marquette freighter and even models made for play, like pond yachts and radio-controlled racers. Some of the most spectacular models are the oversized City of Detroit III with a cutaway interior and the oldest model in the Society's collection, the Mayflower — constructed in 1853, just a year after the Mayflower was launched on the Great Lakes.
Effective on January 28, there will be an admission fee to the Dossin Great Lakes Museum in order to support the massive collection of ship models and display this special exhibition.
Admission will be $5 for adults, seniors, students, active military and first responders (with valid ID) and children over six years old. Admission for all children under six years old and Detroit Historical Society Members will continue to be free.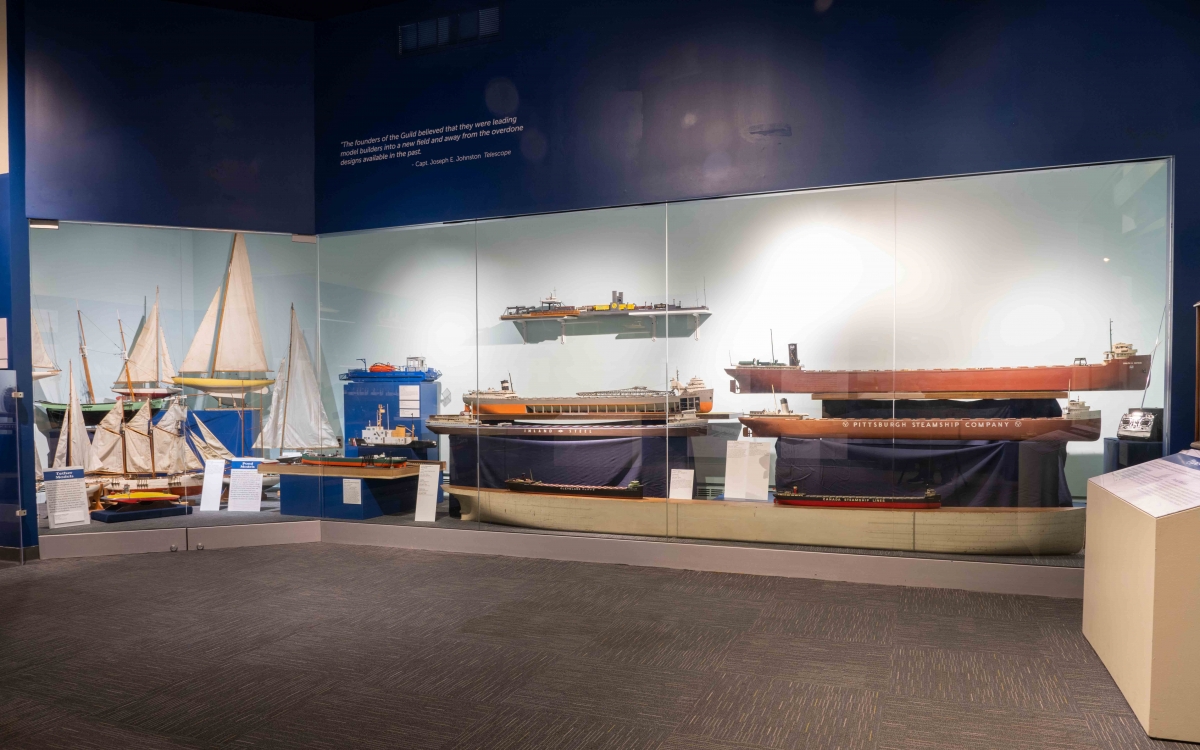 The Society's Detroiter membership is available at no cost to residents of Detroit, Hamtramck and Highland Park, recognizing the relationship that residents of the city have to the stories we tell and the artifacts that we safeguard on their behalf. Guests can sign up for the Detroiter membership when they visit the museum, by calling 313.833.0242 or at detroithistorical.org.
Guests can purchase admission in advance at detroithistorical.org or by visiting the Museum from 10 a.m. to 5 p.m. Friday - Sunday.