Livingstone Memorial Lighthouse
Belle Isle's Livingstone Memorial Lighthouse was named after William Livingstone of Detroit. Born in 1844, Livingstone was president of the Dime Bank, owner of the Detroit Evening Journal, and long-time president of the Lake Carriers Association. He was also responsible for several important navigational improvements on the Great Lakes, including the creation of a deep-water channel in the lower Detroit River which became known as the Livingstone Channel. Following his death in 1925, friends and colleagues across the city rallied to build an appropriate monument in Livingstone's memory.
Designed by renowned Detroit architect Albert Kahn, the Livingstone Memorial Lighthouse was located at the northern head of Belle Isle, facing Lake St. Clair. The ornamentation of the monument was designed in 1930 by Hungarian sculptor Geza Maroti in the Art Deco style—a classical fluted pillar but with additional modern opulence. The 58-foot-tall lighthouse was sculpted out of Georgia marble – the only such structure in North America.
Its bronze and glass lens, originally from the older Belle Isle Lighthouse that was demolished in 1941 to make room for the Coast Guard station, generates an 8600-candlepower beacon visible for up to fifteen miles. In 1980, thieves broke into the lighthouse and stole two of the four lamps. Responsively, the City of Detroit erected a fence around the lighthouse to prevent further vandalism, a project that cost about $100,000.
The Livingstone Memorial Lighthouse fittingly serves to guide ships along the Detroit River, connecting the works of Livingstone during his life to his enduring memory after his death. The lighthouse also represents a time in American lighthouse history when automated, remote operated lighthouses were becoming popular and manually operated houses were being abandoned. Today, the monument is still in operation at the northern end of Bell Isle and is shining tribute to one of the most influential men in Detroit shipping history.
---
RELATED ITEMS IN THE COLLECTION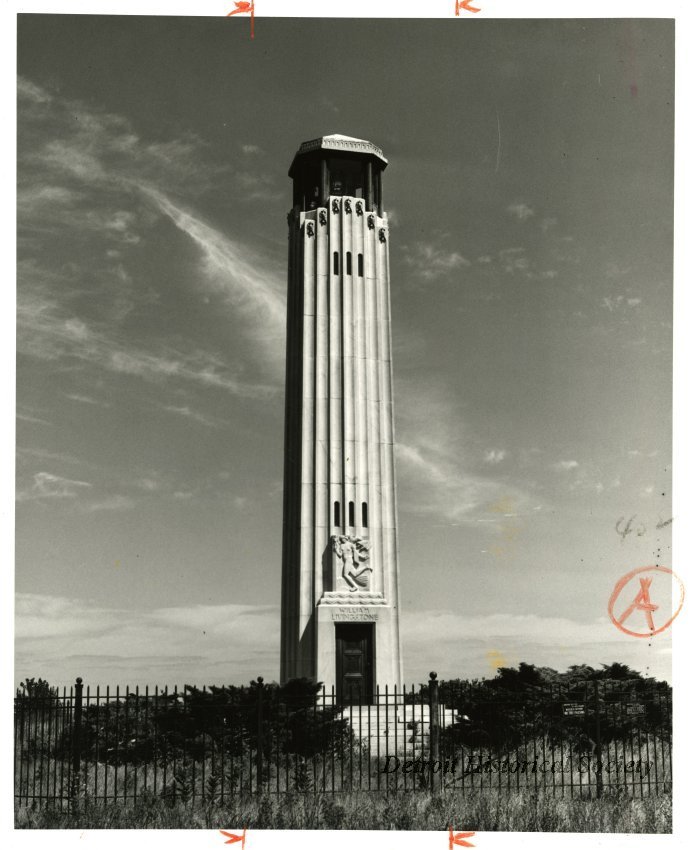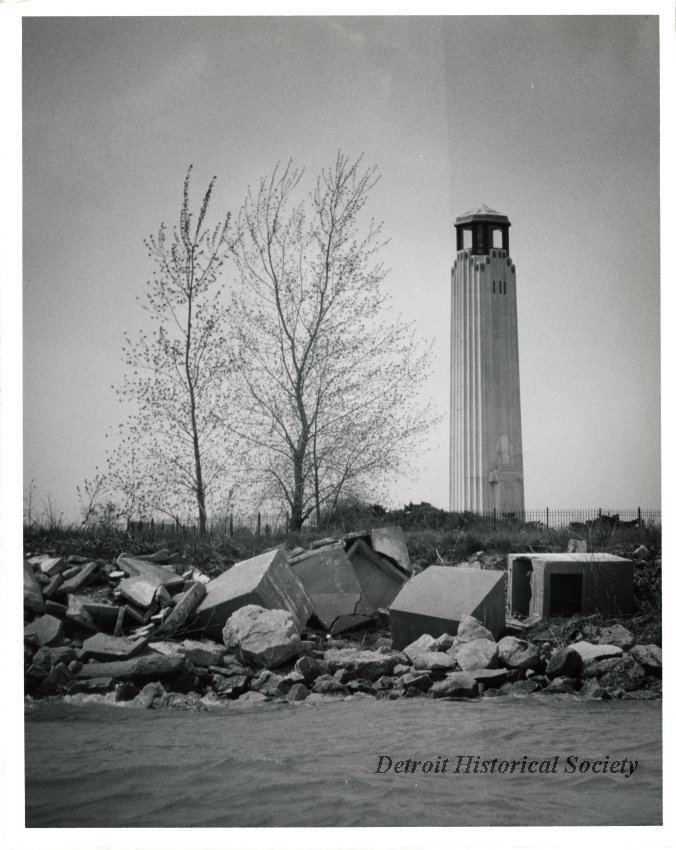 View all items related to the Livingstone Memorial Lighthouse