Arthur, Clara B.
Clara Blanche Arthur, a suffragist in the Detroit area during the late 1800s and early 1900s, was also involved in the health and welfare of children. She was born Clara Peters in St. John, New Brunswick, Canada on October 25, 1858, and moved to Detroit with her husband, James Arthur, in 1885.
Arthur helped found the Detroit Equal Suffrage Association in 1886, after joining the Michigan Equal Suffrage Association. In 1907 she was elected president of the Michigan organization. During her presidency, Arthur helped change the state constitution so that women could vote on tax and bond issues. In 1911, she published the booklet, The Progress of Woman Suffrage in Michigan, the start of a campaign for women's suffrage in this state. The result was the adoption of the amendment to the state constitution in 1918 granting suffrage to Michigan women.
In addition to women's rights, Arthur also fought to improve the lives of children, both in the Detroit area and in the country. Called the "Mother of the Playground Movement," she helped to build 138 playgrounds and 17 swimming pools in Detroit by 1929. As the chair of the industrial and child labor committees of the Michigan Federation of Women's Club, she helped investigate the occupational conditions of women and children in laundries, clothing factories and retail stores and encouraged the hiring of female factory inspectors. She served as Detroit's representative on the National Child Labor Committee, where she fought against child labor and for increasing the age of consent to 14 years.
As a result of her interest in health conditions she helped organize the Detroit Anti-Tuberculosis Society in 1906, was its president for four years, and led the Society to the building of the Detroit Tuberculosis Sanitarium.
Clara B. Arthur died July 26, 1929 and is buried in Woodlawn Cemetery. Her papers are in the Burton Historical Collection of the Detroit Public Library.
---
RELATED ITEMS IN COLLECTION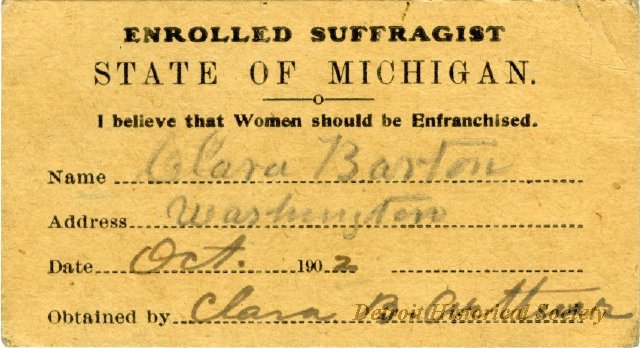 View all items related to Clara B. Arthur