Arden Park-East Boston Neighborhood
The Arden Park-East Boston neighborhood was first plotted along two streets east of Woodward Avenue in 1892 by Joseph R. McLaughlin and Edmund J. Owen.  It was originally called the "McLaughlin and Owen's Subdivision."  Eventually the name was changed to Arden Park-East Boston after the two streets on which the neighborhood was plotted.  In order to attract wealthier residents, the neighborhood offered spacious lots. 
Most of the homes in the neighborhood were built between 1900 and 1920. Due to a period of rapid economic growth in Detroit at the turn of the twentieth century, newly wealthy people started hiring architects to design elaborate and prestigious homes in order for them to show off their wealth.  The architectural styles that are represented in the neighborhood include Italian Renaissance, French Renaissance, Colonial Revival, Tudor, Bungalow style and Prairie style.  Well known residents included: automotive icons Fredrick J. Fisher, director of the Fisher Body Corporation; John Dodge, vice president of the Ford Motor Company and co-founder of the Dodge Brothers Company; J.L. Hudson, of the Hudson's Department Store; Victor Dewey, president of Detroit Gas Company; Charles Diggs, Sr., the first black man elected to the Michigan State Senate; and Dr. Haley Bell, the first black man to receive a FCC license to operate a radio station.
Presently, many professionals reside in the neighborhood, many of which work in Detroit.  The Arden Park-East Boston Historic District is listed on the National Register of Historic Places, the State of Michigan Register of Historic Sites, and is a City of Detroit Designated Historic District.
---
RELATED ITEMS IN THE COLLECTION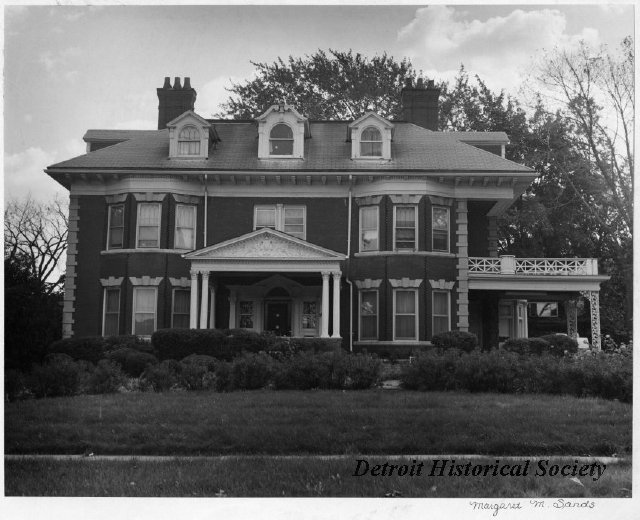 View all items related to Arden Park-East Boston Neighborhood
---
RELATED ENTRIES