A History of Vernors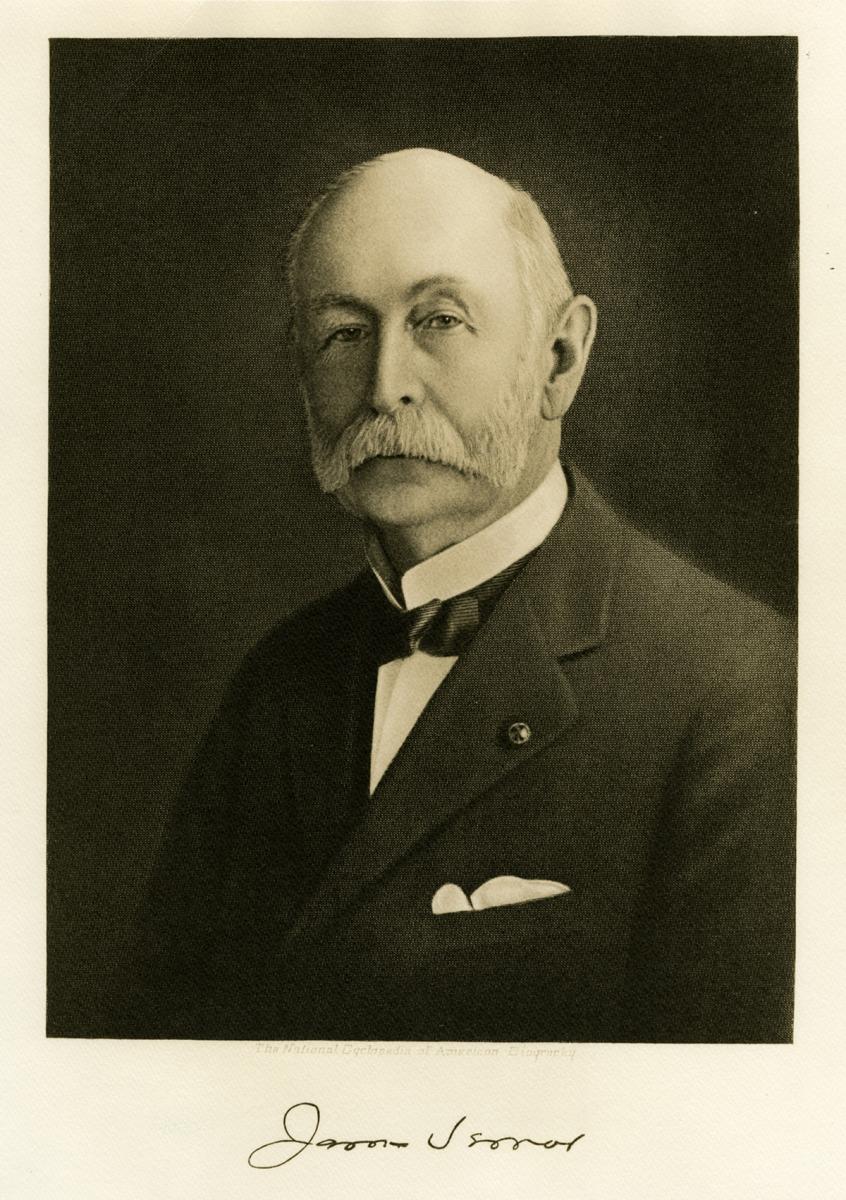 James Vernor, pictured at right, was a junior clerk at Higby and Sterns' Drug Store in Detroit when he enlisted in the 4th Michigan Cavalry and was called to fight in the Civil War. At the time (according to company lore), he was experimenting with a stomach calming tonic of vanilla, spices and ginger, which he left behind in an oak cask. When Vernor returned four years later, he found that his elixir had transformed into a zesty, sweet, gingery drink complimented by the wood's aging process. Soon after, Vernor opened his own pharmacy on Woodward Avenue, and its soda fountain became the first – and only! – place in the world to buy Vernor's ginger ale in 1866.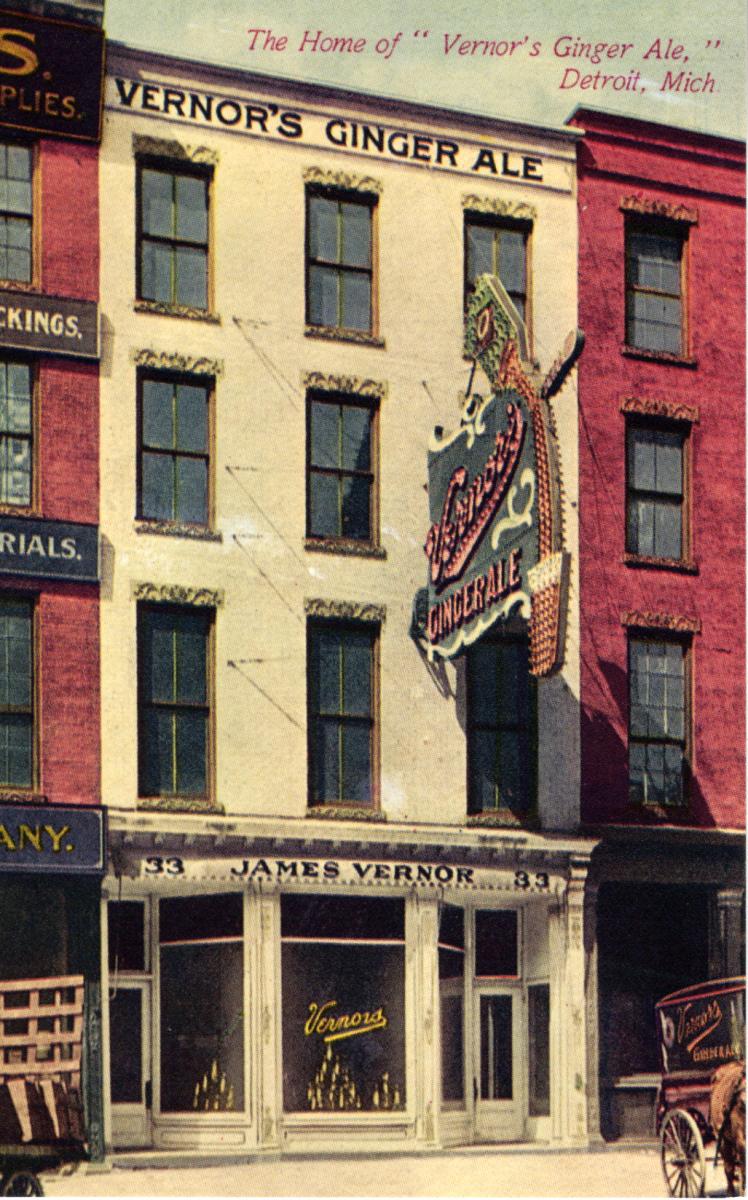 As demand grew, Vernor began to sell his product to other Detroit soda fountains, but required that vendors purchase special equipment to serve the soda in order to ensure its quality. After gaining enough fame, Vernor was able to sell his soda throughout the Midwest. In 1896, he closed his pharmacy (shown at left) and opened a bottling plant at the foot of Woodward so that Vernors could be mass produced. 
James Vernor passed away at the age of 84 in 1927. The company continued to thrive under the leadership of his son, also named James Vernor. A massive sign illuminated with the company logo became a landmark along the Detroit riverfront (pictured below), where ferries took passengers to Windsor, Bob-lo and Belle Isle. By the 1940s, the Vernors bottling plant took up an entire city block along the river and welcomed thousands of daily visitors to its soda fountain. In 1954, the plant moved to Woodward and Canfield, where visitors could watch soda production as they enjoyed their drinks.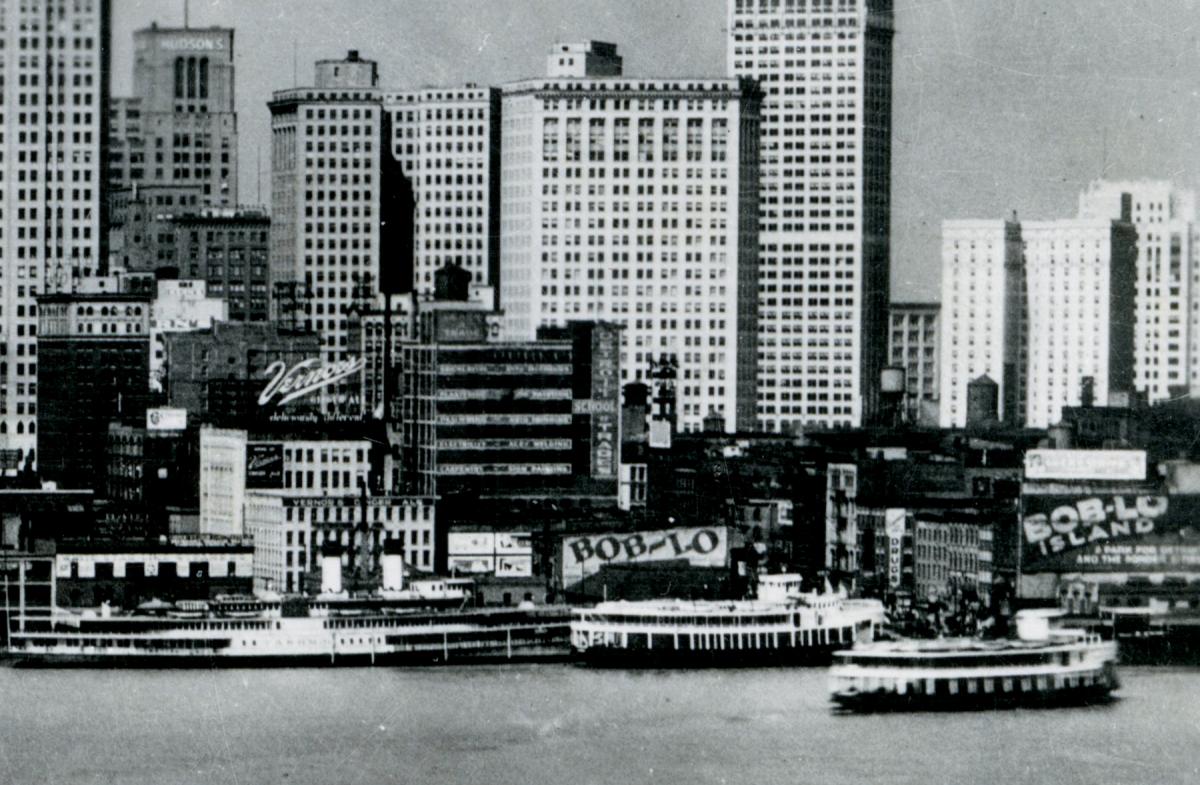 In 1959, the ginger ale's name lost its apostrophe and became simply "Vernors." The Vernor family sold the company to an investment group in 1966; it was later owned by American Consumer Products, United Brands, A&W Beverages and Cadbury Schwepps. Today, Vernors is owned by Dr. Pepper Snapple Group.