Built by the River
In the John A. and Marlene L. Boll Foundation Gallery
Detroit's growth and development into one of the nation's leading metropolitan regions is undeniably linked to the river that shares its name. The Dossin Great Lakes Museum's new core exhibition — Built by the River — highlights the ways in which Detroiters have long used the river and lakes around us to build our industries, engage our neighbors and pursue our recreational passions. 
As the "City on the Straits," the river's impact on the social, economic and ecological development of metropolitan Detroit is indeed undeniable. Early history examines Detroit's place at the center of the fur trade, and how its geographic placement made it a strategic spot for the French, British and American armed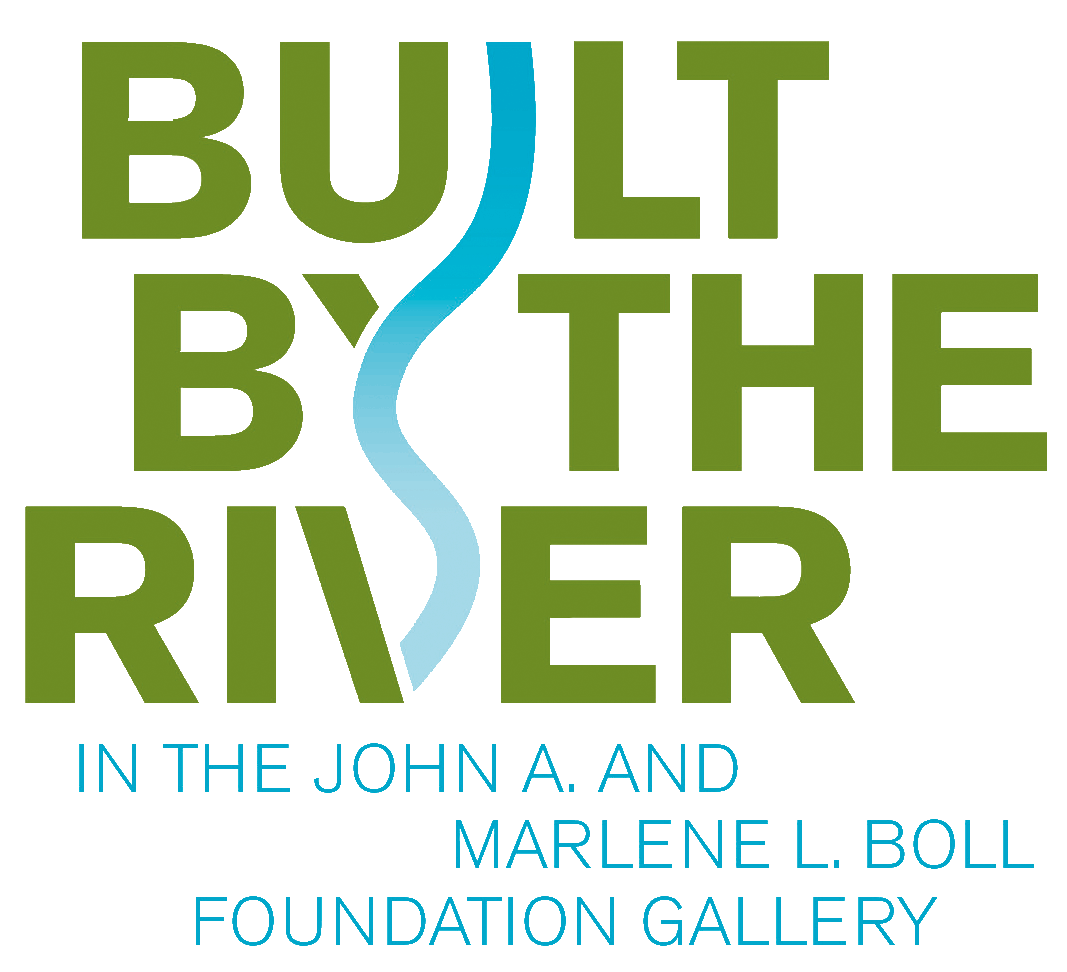 forces. Later, its location on the river made Detroit a center of industrial development, manufacturing capital and marine transportation. For decades, the Detroit River was the busiest commercial waterway in the world, and Detroit shipyards built more vessels than any other city in the region. 
Today, the river, as a link to the Great Lakes, is an important part of the region's economy and identity. From a recreational standpoint, Belle Isle is home to the oldest rowing club — the Detroit Boat Club — in the country. A century ago, a relaxing cruise along the river and lakes was as common as a Sunday drive. Today, powerboat racers annually vie for the Gold Cup — motor sports' oldest trophy — and fishing in the region is considered superb. 
Our heritage is also intertwined with our friends in Canada, as Detroit's status as an important international border crossing has helped shape its destiny. From enslaved people escaping to Canada on the Underground Railroad to bootleggers thwarting Prohibitionera regulations against importing alcohol, the Detroit River has been home to countless stories of triumph and tragedy. 
These stories are showcased in ways that are both educational as well as interactive. This exhibition, which is aligned with Michigan science and social studies curriculum standards, informs visitors and students alike about the social, industrial and ecological history of Detroit and the region. It also inspires them to look at our environment in a new way. 
This exhibition traces hundreds of years of Great Lakes maritime history, with an emphasis on the development of southeastern Michigan.
Key exhibition aspects include:
• Hands-on interactive exhibition elements that engage younger visitors;
• A large display simulating a speedboat racing down the Detroit River, giving visitors a chance to experience the thrill of racing;
• An 18th century re-creation of a canoe, enabling visitors to climb in and experience what early settlers felt upon arriving in the region.
Supported by the Michigan Council for Arts and Cultural Affairs and the National Endowment for the Arts.