Doorway to Freedom – Detroit and the Underground Railroad
Detroit was a pivotal part of the Underground Railroad, an informal network of safe houses and people willing to help runaway enslaved people. They adapted the language of the railroads to keep it secret. Hiding places — often taverns, homes and barns — were referred to as "stations." Helpers were called "conductors," and runaways were either "passengers" or "baggage." From our many cultural and religious organizations to the numerous historic markers that have been dedicated over the years, the city has always been at the forefront of acknowledging the people, places and events that helped us earn the reputation as the Doorway to Freedom.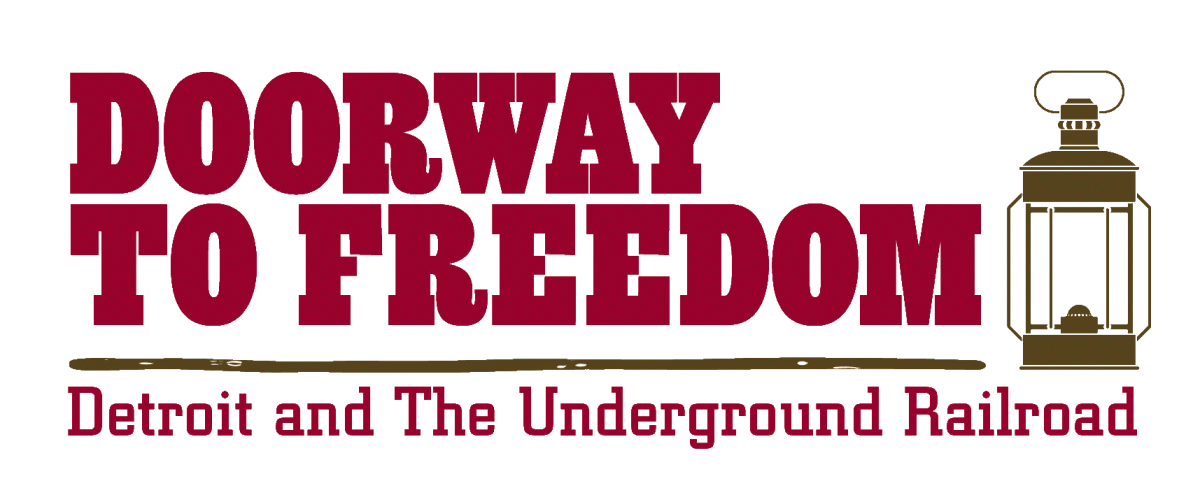 Detroit's unique geographical location, coupled with its radicalized black community and abolitionist sympathizers made the city a prime crossing location for freedom seekers. Code named "Midnight" by Underground Railroad "conductors," the city provided access to Canada across the Detroit River.
After the Fugitive Slave Act of 1850, which required that enslaved people be returned to their owners by Federal law, Canada became the ultimate goal for many freedom seekers and Detroit became the "doorway to freedom."
Visitors experience two distinct areas in this expanded exhibit. The first allows them to step onto the path of those seeking freedom in Canada through an experiential trail leading to Detroit's waterfront. The visitors' journey concludes in an open, light-filled space, evoking the feeling of freedom. Here, visitors also learn stories of families who remained in the area.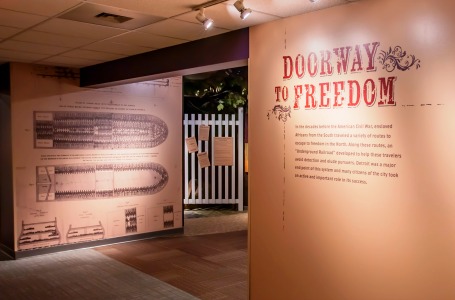 It was Detroit's rebellious and pragmatic spirit that made the city a pivotal player in national discussions regarding fugitive slaves. From private citizens to city officials, Detroiters — black and white — worked together under high risks and often in violation of Federal law to coordinate the escape of hundreds of freedom seekers.