Mid-Century Artifacts On Display at Macomb Community College
Posted March 20, 2023 by

Sarah Murphy
Objects from the Detroit Historical Society's extensive artifact collection, in addition to being on display at our museums and viewable online, are often loaned to other institutions who are holding their own exhibitions. Sharing the collection is a great way to tell important and interesting stories beyond our own walls. 
From February 25 through April 29, 2023, the Albert L. Lorenzo Cultural Center at Macomb Community College's Central Campus will be hosting Creative Michigan: Making the Mitten Modern. A selection of artifacts from the Society collection will be on display in the exhibit, which explores the creativity at work in Mid-Century Michigan, and the trends the state would spearhead.  
Here are a few highlights that you can see in the exhibit: 
A Mid-Century Icon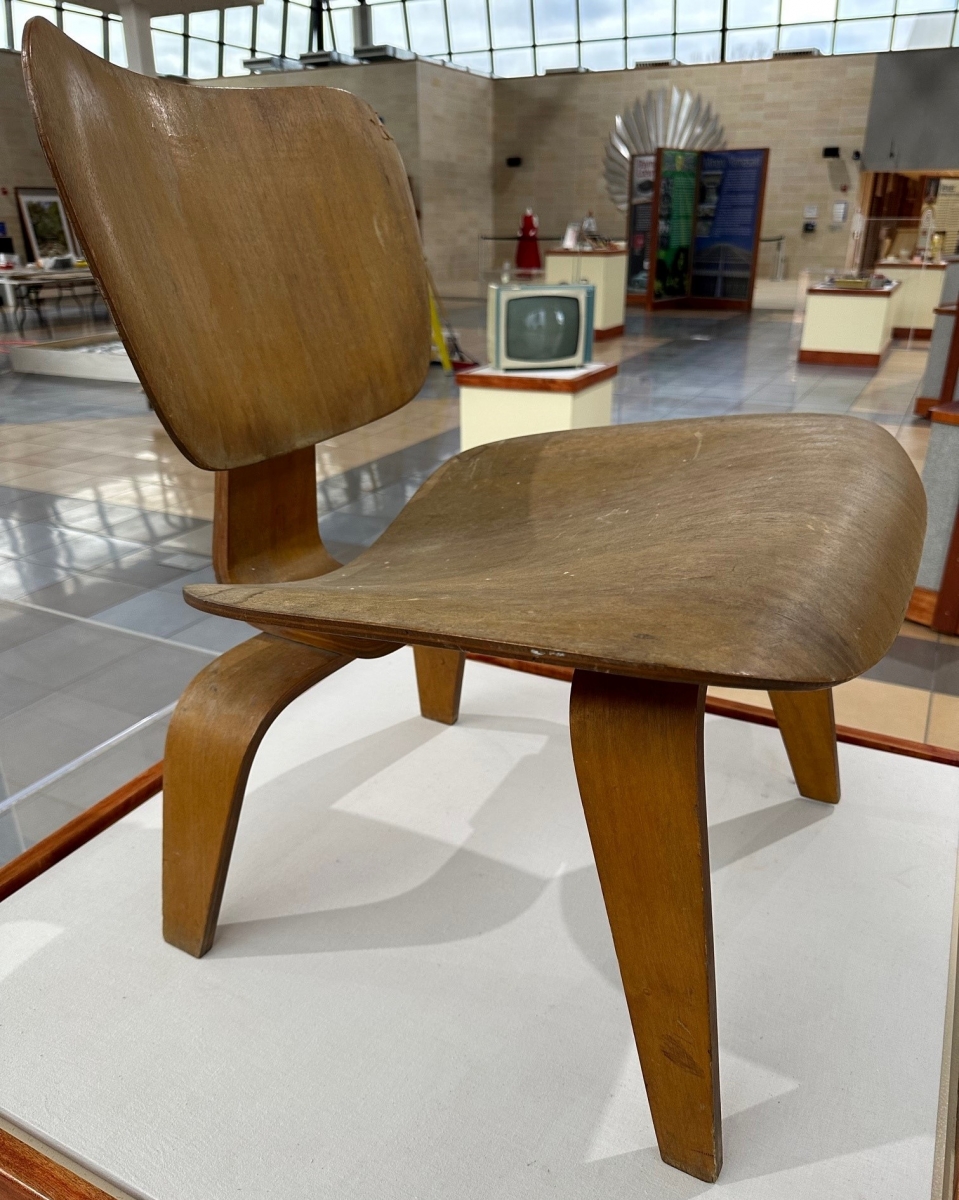 This molded plywood LCW chair, envisioned by the married design duo of Charles and Ray Eames, is a quintessential piece of mid-century design. It was produced starting in 1946 for the Herman Miller furniture company, which manufactured a slew of other pieces of furniture that are likewise regarded as exemplars of the era's style. The simple yet elegant chair is still produced by Herman Miller today alongside the equally famous wood and leather Eames lounge chair and ottoman. The popular design was often copied by other firms, but this chair is likely a very early original model.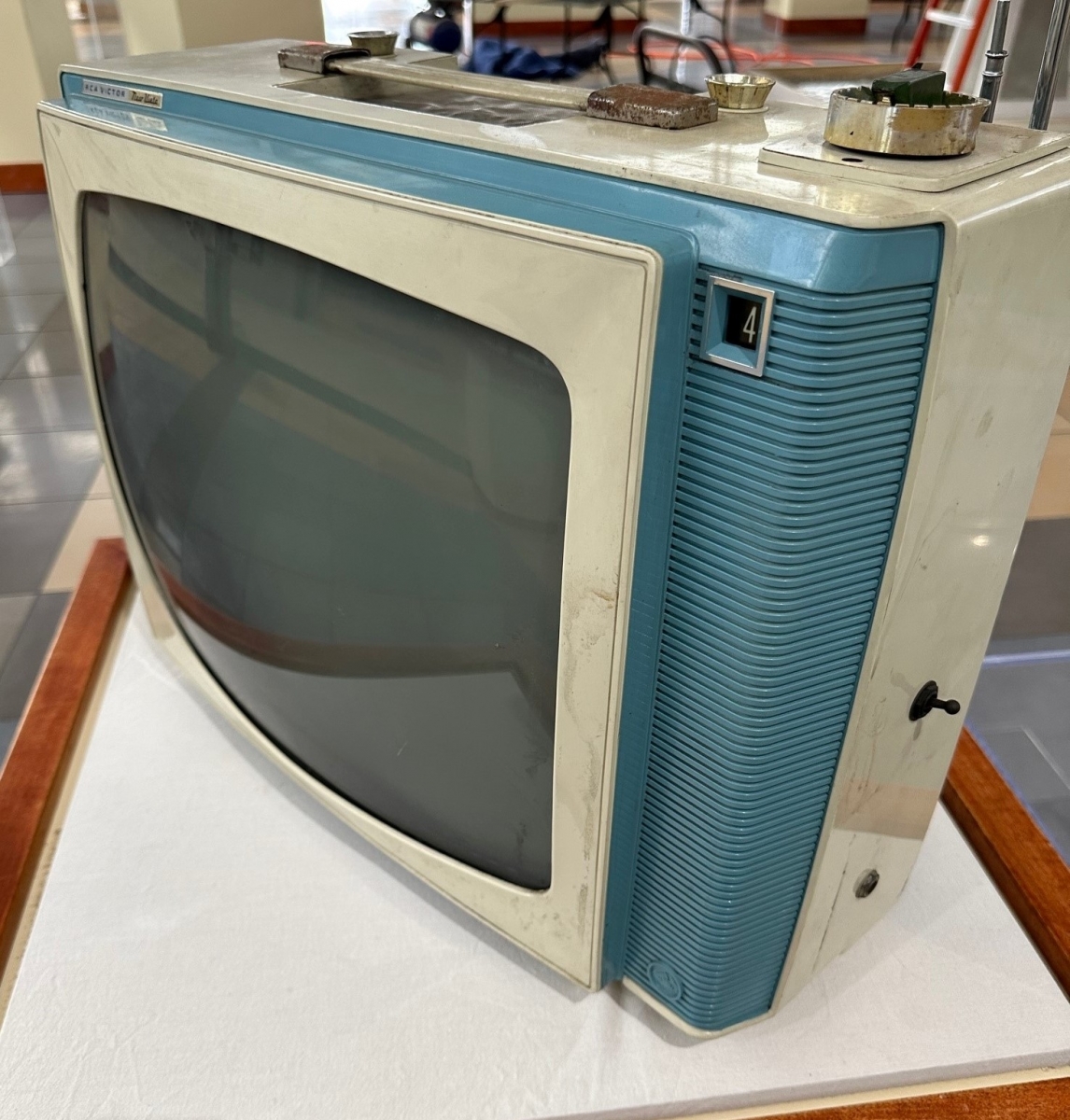 While the smartphones that we carry around today are far more advanced than this T.V., imagine how futuristic it must have been to have a portable television! The ubiquity of television exploded in the years from 1950 to 1960, with around 90% of American households owning a T.V. set at the end of the decade. With its light blue plastic shell, dual retractable antennae, and handle on top, the RCA Victor "New Vista"is certainly a vision of its time.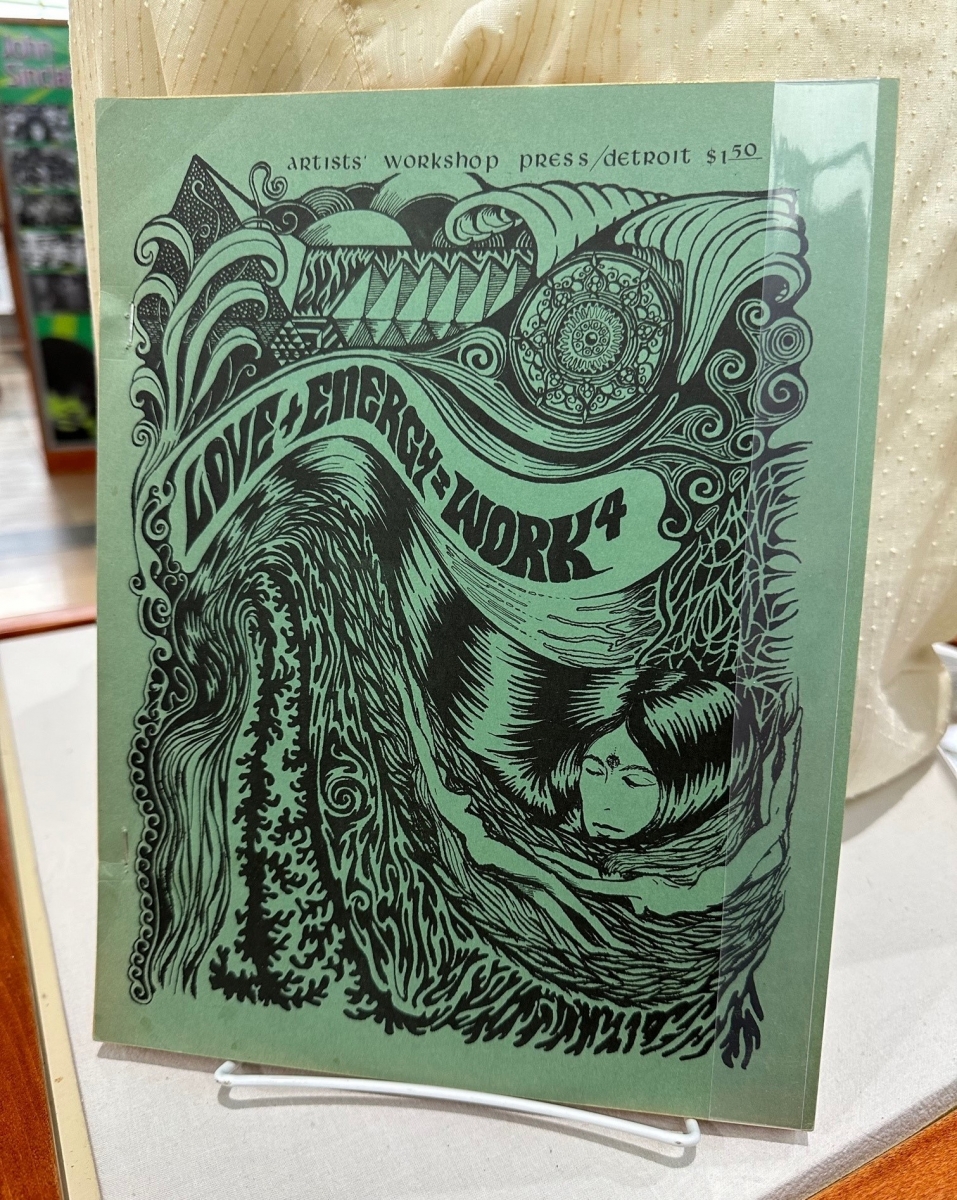 This is the Summer/Fall/Winter 1966 issue of Work magazine, edited by John Sinclair and published by the Detroit Artists' Workshop Press. Sinclair is a poet, activist, writer and more who was a founder of the White Panther Party and one-time manager of the MC5. This issue contains poetry and prose by Sinclair, Michael McClure, Diane DiPrima, Gerrit Lansing, and more. The cover was designed by the creator of many psychedelic concert posters, Gary Grimshaw.  
See the Exhibit
Be sure to visit the Lorenzo Cultural Center during the run of the exhibit to see these and many more artifacts that reflect life and design in the Mid-Century period. Find it at Macomb Community College's Center Campus – 44575 Garfield Road, Clinton Township, MI 48038.