Call for 1997 Red Wings Artifacts
Posted October 7, 2022 by

Sarah Murphy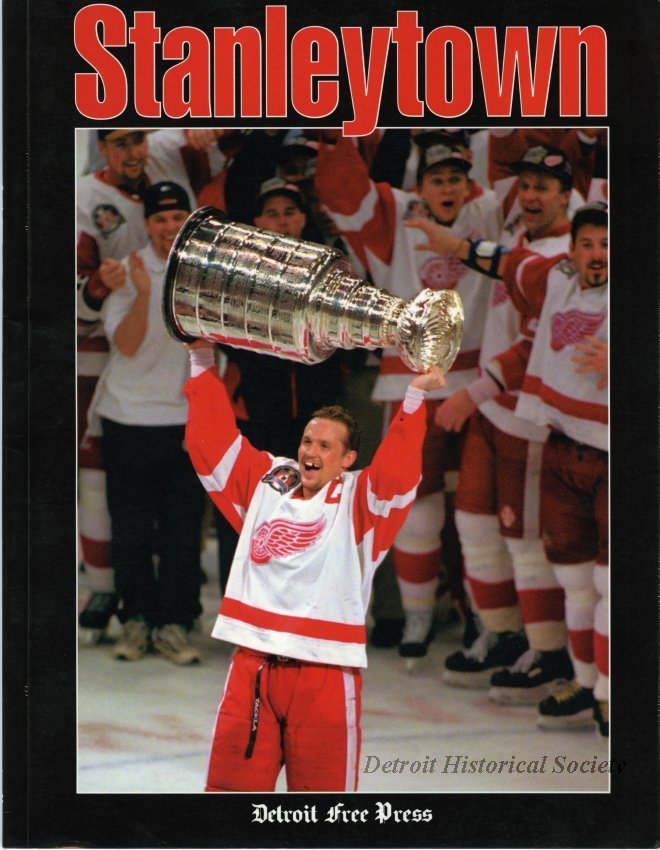 We want Stanley! In early November, the Detroit Historical Museum will launch an exhibition to celebrate the 25th anniversary of the 1997 Detroit Red Wings bringing the Stanley Cup back to Detroit after a 42-year drought. In order to capture as much of that thrilling time as possible we'd love to see your Red Wings memories from the 1996-97 Stanley Cup season! We're looking for any artifacts that might help illustrate the excitement created by the Wings that year for possible use in the exhibition.
Did you record games, highlights or the victory parade off of TV? Know somebody who made a Stanley Cup out of cardboard and tinfoil? We'd love to see it! Anything from game-used items to your family pictures outside the arena to your Joe Vision ticket stubs. Steve Yzerman's sweat towel from Game 4 of the Finals; maybe!
Contact us
If you have something you think might work please contact Jeremy Dimick, Director of Collecons and Curatorial at jeremyd@detroithistorical.org by October 24. Of course, we can't use everything offered, but if you are on the fence about whether or not it might be of use - please reach out anyway as we're interested in all kinds of things!