Society Member: Kim Monts
Posted January 7, 2022 by

Anonymous (not verified)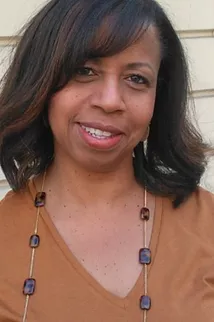 Kim Monts joined the Detroit Historical Society in 2017. "As a native Detroiter, I've always been fascinated by 'what was.'" 
With family roots in Black Bottom, it seems fitting that Kim was recently elected to serve as chair of the Black Historic Sites Committee. She is looking forward to 
helping the committee move forward as well as the return of in-person committee meetings and public events as soon as it's safe to do so. The concept of "opportunity" is also what Kim loves most about her role as Operations Officer at ARISE Detroit! – an organization on a mission to launch a new wave of volunteerism for the betterment of Detroit's neighborhoods.  
"I enjoy seeing an opportunity grow from an idea to actuality. From starting a new program to planning an event, I truly love the process and the reward of being able to share something new about the city of Detroit," she said. "Whether it's a restaurant, art, a biking/ walking trail, or the contributions African Americans have made to the city, there's so much to do and learn about Detroit that could quite literally take you through a lifetime." 
And speaking of things to do as we approach the winter holiday season in Detroit, we asked Kim about her favorite winter memories to help get us in the holiday spirit. "My parents used to load up the car with me and my siblings and take Woodward downtown to see all the decorations and visit Santa at Hudson's," she said. "This annual trip always made me feel like 'now the holidays can start!'" 
Free Admission is just the beginning of the benefits of membership to the Detroit Historical Society.  
Society members get VIP access to top exhibitions, curator-led discussions, exclusive events, Museum store discounts and other exciting opportunities. Learn more about how to become a member at detroithsitorical.org.