Black Historic Sites Committee Celebrating Anniversary
Posted January 7, 2022 by

Anonymous (not verified)
Black Historic Sites Committee

 
At the Detroit Historical Society, we believe that stories hold power and that there is also power in having autonomy over one's own story. The Society's Black Historic Sites Committee (BHSC) has been committed to discovering, documenting, and marking the numerous sites associated with the people and events important to Detroit and the city's Black history.  
 
Even if this is the first time you're hearing about them, chances are you're familiar with their work. Since its inception in 1971, in response to a suggestion by former Detroit City Councilman Ernest C. Browne Jr., the BHSC has advocated, organized, and fundraised for these significant locations in Detroit to be added to Michigan's Register of Historic Places. The committee's work has been invaluable in bolstering the Detroit Historical Society's mission – to not only tell Detroit's stories and why they matter, but to weave these uniquely Detroit stories and spaces into our state's broader historical narrative.  
 
The Detroit Historical Society is honored by the work of the Black Historic Sites Committee, we are grateful for the multi-generational and dynamic perspectives they offer not only in their work but also in their collaboration with the Society on exhibitions and special events including the Detroit Stars Centennial and the quarterly Jazz in the Streets.  
In Memoriam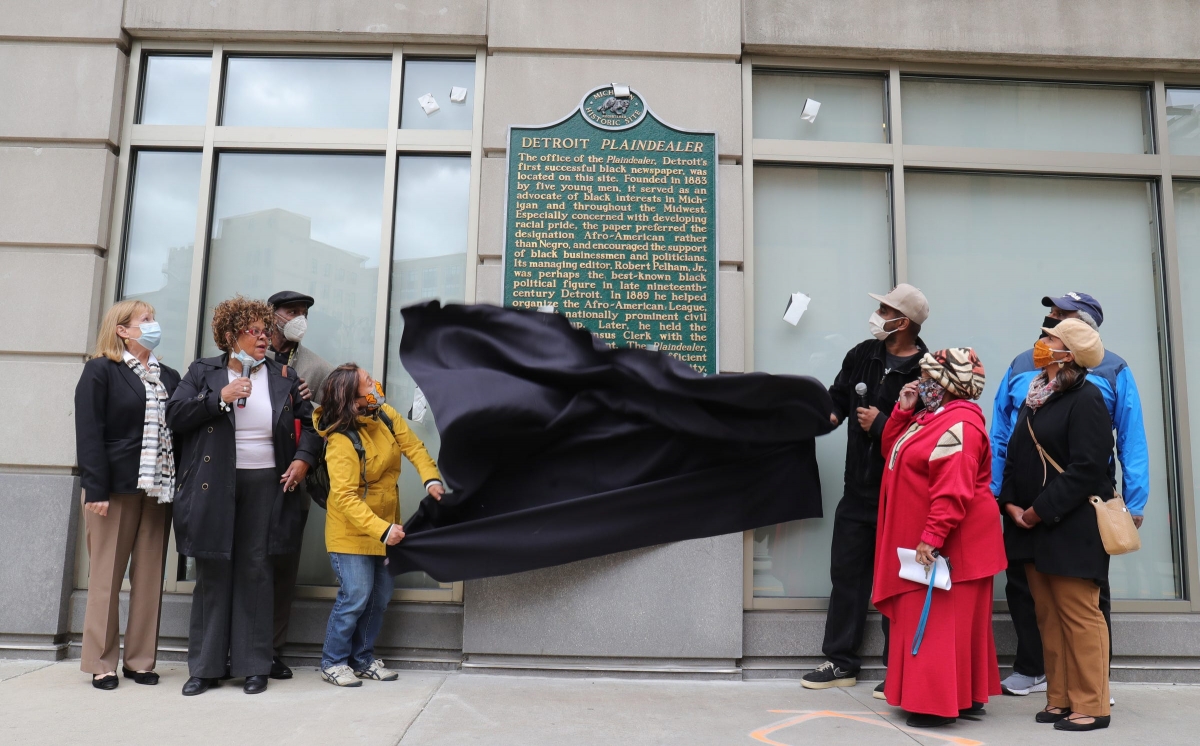 Photo: Courtesty of the Detroit Free Press.
Unfortunately, like so many of us, the Committee has not been spared by loss during this time. Early in 2021, Committee Chair, Karen Hudson Samuels – a legacy and pillar onto herself – suddenly passed away. This loss sent shockwaves not only through the BHSC and the Society, but throughout the city.  
This month, we celebrate the Black Historic Sites Committee's 50th anniversary. The group has continually dedicated their service to Detroit's Black community and the work they have done to elevate Detroit's rich Black history through their historical marker program have made a significant impact. 
No matter how much the city develops and changes, even as buildings come and go, these markers carry on the legacy of BHSC's dedication and continue to make the past present.  
This post is dedicated to the memory of three of the departed members of the BHSC (since January 2020): Karen Hudson Samuels, Deborah Dolsey, and Charlene Smith, without whom this work would not have been possible. 
The BHSC will be hosting a celebratory event at the Dossin Great Lakes Museum in 2022 to showcase the legacy of the organization since its inception in 1971, in response to a suggestion by former Detroit City Councilman Ernest C. Browne Jr.