Haunted History: Hermit's Cave
Posted October 25, 2021 by

Kayla Draper
Detroit has a long history in radio, from stations like WWJ to WDET, we've long been setting the standards for on-air broadcasting and storytelling. Sometimes though, these stories go beyond politics and current events and provide pure entertainment. Radio shows like The Hermit's Cave set the standard for entertaining audiences with horror.  

 

Hermit's Cave 

the Radio Show
"Ghost stories, weird stories, and murders too! The Hermit knows of them all. Turn out your lights. Turn them out…" 
Who doesn't love a good scary story? Detroit has been home to spooky storytellers who frightened and entertained audiences of all ages on both radio and television. 
The Hermit's Cave was a radio program created by Detroit station WJR that featured eerie tales told dramatically and enhanced by sound effects. "The Hermit" was the cackling host, who instructed listeners to turn off their lights for stories like "The Crimson Hand" and "House of Madness." One of the earliest radio horror shows, The Hermit's Cave ran from 1935 through the 1940s, and was syndicated at other stations nationally.  
Series that originated outside of Detroit were also popular at the time, like Inner Sanctum Mysteries, opening with its telltale creaking door. 
Moving to the Silver Screen 
When horror movies began to be broadcasted on television, they were often bookended by appearances by what became known as "horror hosts." These regional hosts were sometimes silly, sometimes spooky characters that introduced the movie you were about to watch. They would often have their own skits, gags, and cast of characters. Perhaps Detroit's most beloved horror host was Sir Graves Ghastly, played by Lawson Deming. This vampire caricature, rising from a coffin each episode, brought horror movies to Detroit and other cities from 1967 to 1982, first appearing on the television station WJBK. 
The Ghoul, played by Ron Sweed, started in Cleveland in the early 1970s before appearing on Detroit airwaves. Channeling a frenetic mad scientist, The Ghoul was irreverent and known for blowing up anything and everything with firecrackers. WDIV's vampire horror host, the undeniably goofy Count Scary, was played by Tom Ryan. His bad jokes and "scare-your-pants-off" movies could be found on several stations from 1982-1996. While the horror flicks presented in these programs were often B-movie grade, the theatrics and fun added by the hosts created legions of lifelong horror movie fans.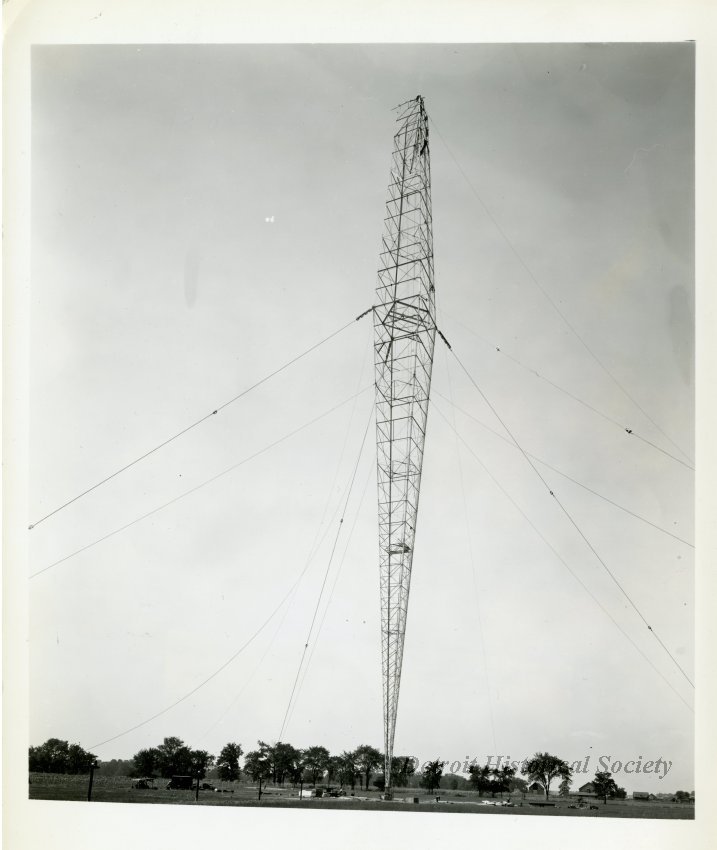 What Happened to Radio Shows? 
The "Golden Age of Radio" ended during the 1950s as television became more popular and accessible. A handful of traditional radio shows can still be heard on the airwaves. But, shows like The Hermit's Cave have truly become part of Detroit history.  
Want to listen to some spooky storytelling? Check out these archival recordings of Hermit's Cave here and learn more about Detroit's haunted history in our series here!