Free Tickets to Detroit Pistons
Posted February 16, 2022 by

Anonymous (not verified)

Photo: c.  1980s, from the Detroit Historical Society collection. 1 pennant. white felt triangle, from left to right-"Pistons" written vertically, picture of Isiah Thomas dunking a basketball over his signature, large "Isiah Thomas" and "Detroit Pistons" and "11".
Partnership with the Detroit Pistons 
This winter, the Detroit Historical Society has teamed up with the Charles H. Wright Museum of African American History and the Detroit Pistons to offer our guests free tickets to Detroit Pistons any home game in February and March. 
To get the tickets, all you need to do is visit the Detroit Historical Museum! All guests will recieve a QR code on a ticket voucher that they can use to redeem two free Pistons tickets through the Piston's website.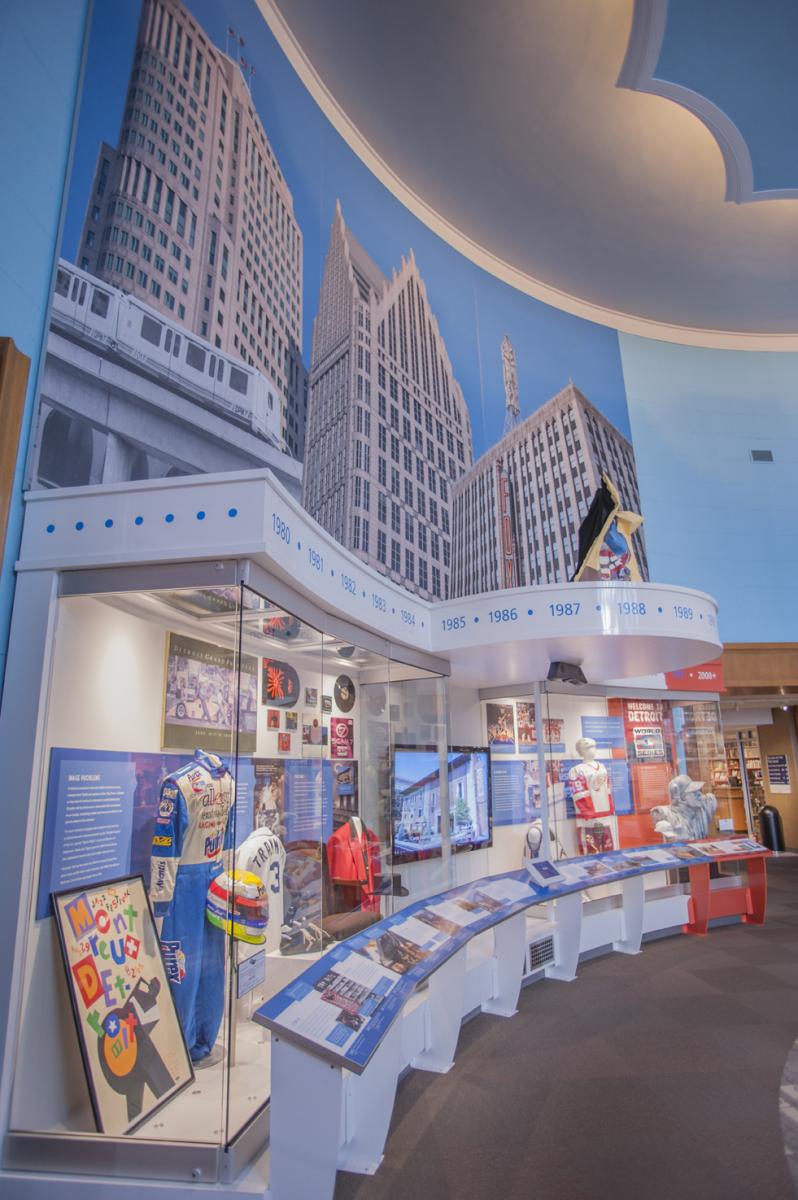 Explore Sports History at the Detroit Historical Museum 
Detroit sports teams are at the center of many of Detroit's best stories, which is why our Museum is filled with the triumphs, championships and spirit of Detroit's legendary teams. From Joe Louis to the Bad Boys, we've got it all!
The Detroit Historical Museum is open Thursday through Saturday from 10AM - 5PM and Sunday from 1PM - 5PM. You can learn how to plan your visit to the Museum at detroithistorical.org.